Natick High School InvenTeam Awarded U.S. Patent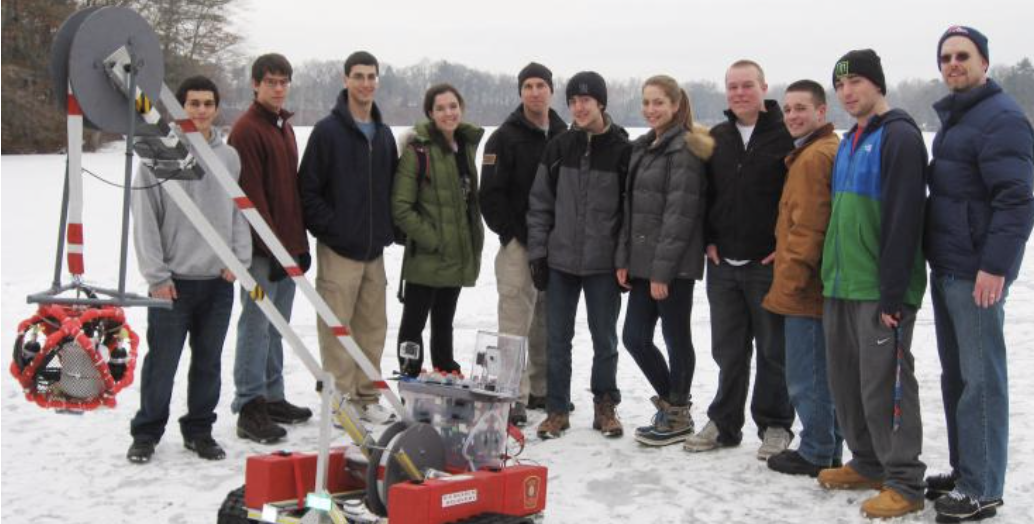 23 young inventors received a U.S patent for their InvenTeam project they started while students at Natick High School in Mass.
The students and technology teacher, Douglas Scott, were awarded a $10,000 InvenTeam grant in 2012 from the Lemelson-MIT Program to prototype an invention that would positively impact their community. The team discovered a problem in need of a technological solution after meeting with their local fire department's dive team. Ice search and rescue operations are dangerous for divers who have to race against time to save lives or recover objects in frigid waters. The InvenTeam wanted to build a device that could assist ice divers in search of drowning victims or objects. The result was a remotely operated vehicle (ROV) equipped with a submersible camera. The invention allows dive teams to drive the ROV onto the ice, lower the submersible camera into the break in the ice, and quickly pinpoint the location of the object or victim, making the operation safer for divers and potentially increase the survival rate of drowning victims.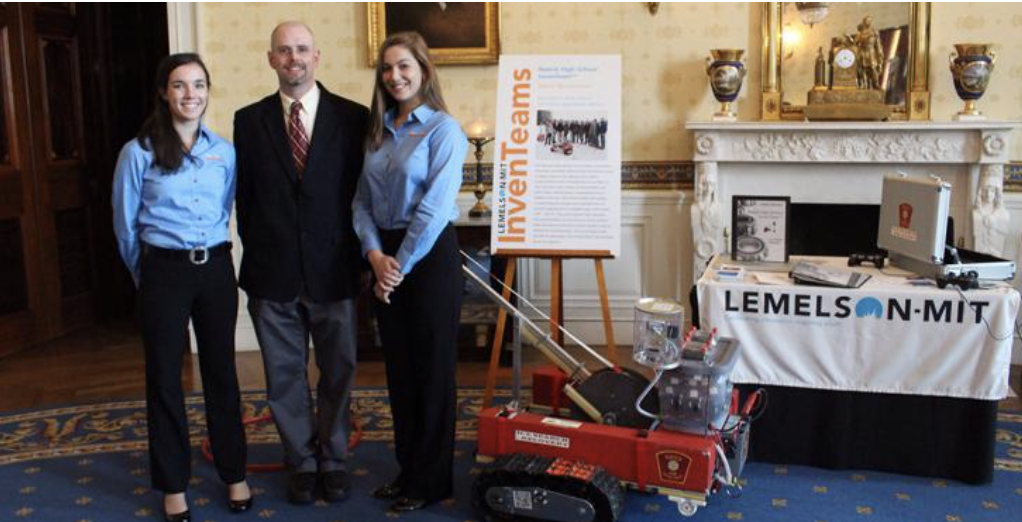 Natick Public Schools on behalf of the inventors applied for the patent in 2014 using pro-bono legal support. One month later, InvenTeam members, Katelyn Sweeney and Olivia Van Amsterdam attended the fourth annual White House Science Fair, where President Obama test-drove the ROV.
The U.S. Patent Office issued the team Patent 9,511,833 B2 on December 6, 2016 for "remotely operated multi-component search robots for underwater search and rescue operations, and particularly suited for searches under ice." Scott, along with another mentor teacher, Sue Haverstick, and the twenty-three students are listed as inventors on the patent.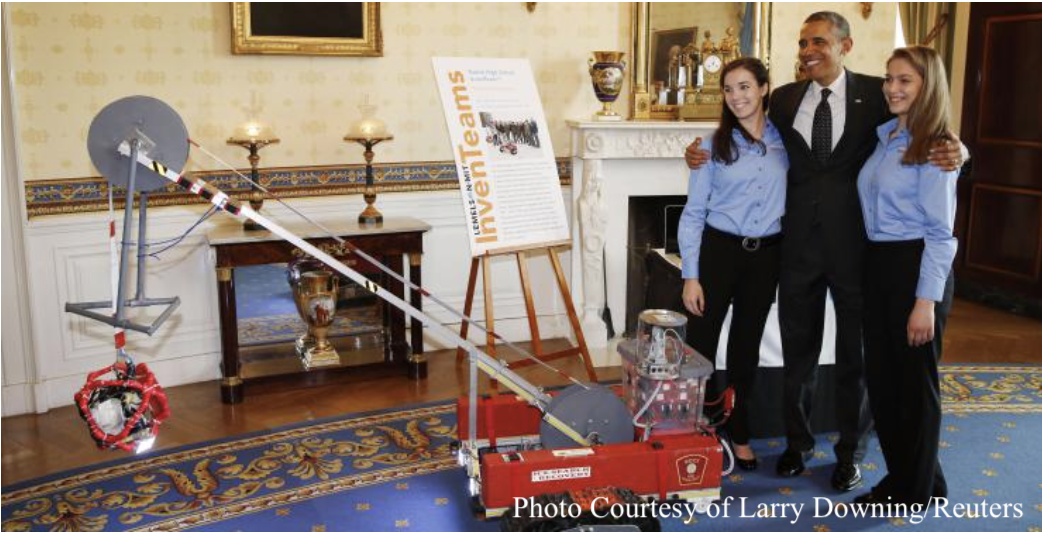 Read the full story of Natick High School InvenTeam's path to U.S. patent here.