It's Mid-Grant Technical Review Time!
LMIT's amazing InvenTeams® will be hosting their Mid-Grant Technical Reviews in February and March. You can support your local team by attending the virtual presentations and giving valuable feedback on the team's inventions. 
Register to attend by clicking here or visit https://bit.ly/3FlgwSO.    
To learn more about the teams, click here or visit Lemelson.mit.edu
2021-2022 InvenTeams Mid-Grant Technical Review dates:
East Central High School, Moss Point, MS: February 17, 2022
California Academy of Mathematics and Science, Carson, CA: February 22, 2022
Ulster BOCES - Hudson Valley Pathways Academy, Stone Ridge, NY: February 24, 2022
Cambridge Christian School, Tampa, FL: February 26, 2022
Girls of Steel Robotics, Pittsburgh, PA: February 26, 2022
Brentwood High School, Brentwood, NY: March 2, 2022
Greenbrier East High School, Lewisburg, WV: March 3, 2022
Exit 65 Robotics Livingston, NJ: March 4, 2022
INTEGRATING STEM THROUGH INVENTING
Lemelsom-MIT InvenTeams® are groups of high school students, educators and mentors that invent technological solutions to real-world problems of their own choosing. The InvenTeam initiative offers an unparalleled opportunity for high school students to cultivate their creativity and experience invention. 
InvenTeam students rely on inquiry and hands-on problem solving as they integrate lessons from science, technology, engineering, and math (STEM) to develop invention prototypes. Interactive, self-directed learning coupled with STEM curricula are essential for experiencing invention.
Students learn to work in teams, while collaborating with intended users of their inventions. They partner with organizations in their communities to enrich their experiences. Most of all, students learn to move forward through challenges and celebrate "Eureka!" moments.
After the InvenTeam experience, inventive cultures often continue to prosper at schools through further development of InvenTeam prototypes or the pursuit of new invention projects. To date, 12 InvenTeams have patents for their InvenTeam projects, although, patents are not a requirement. 
Testimonial
"It's no longer just crazy Mr. Schwartz in the shop trying to invent something. The grant we received provided acknowledgment to the school, district, and even county that what we were doing was worthwhile."
- Jonathan Schwartz, Colfax High School (CA) InvenTeam teacher in 2012 and 2020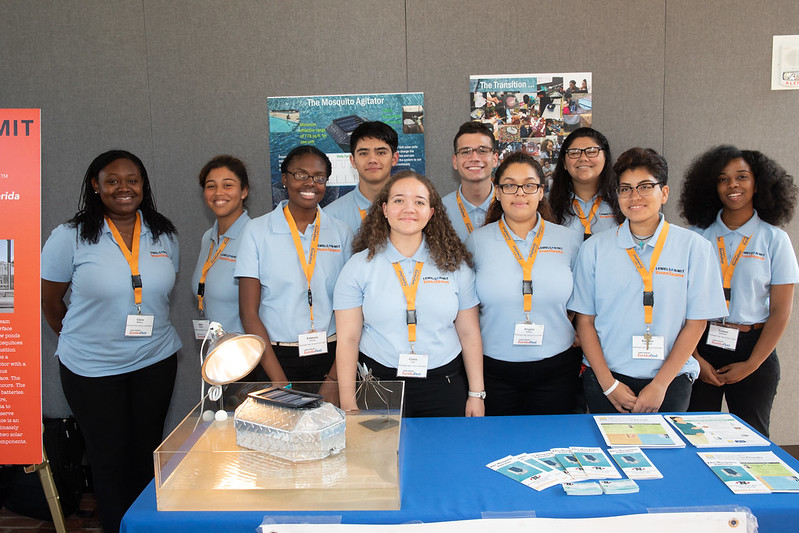 InvenTeam Patents
Currently, 13 InvenTeams have been awarded patents for their invention projects. This is not a requirement for the grant, but an example of how the InvenTeam experience leaves a lasting impression on the students, teachers and community.
InvenTeam News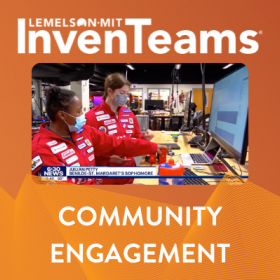 InvenTeams
The latest InvenTeams' community interactions documented in news interviews, blog entries, video updates, and social media mentions.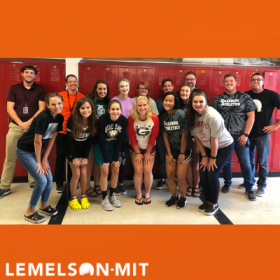 InvenTeams
The 2019-2020 InvenTeam from Greenon, Ohio was awarded a patent on January 25, 2022 for their system to prevent human-made debris in the sewer system from entering local waterways. In addition to support from LMIT, the team received assistance from Microsoft's MakesWhatsNext Patent Program. Congratulations, Greenon!
This is the 13th patent that has been awarded to a LMIT InvenTeam. We are proud of the achievements of all of our InvenTeams and hope for a bright future for the students and educators. 
View the patent here.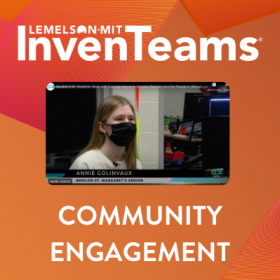 InvenTeams
The latest InvenTeams' community interactions documented in news interviews, blog entries, video updates, and social media mentions.