LMIT leader works for equality in patents, inventor education, STEM opportunities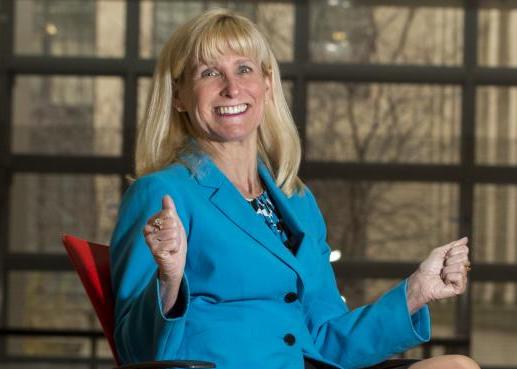 "One of the greatest challenges I see is that women are not given opportunities to learn ways of thinking as an inventor."
BY REID CREAGER 
Dr. Stephanie Couch's resumé teems with the kinds of honors that suggest an obvious role model for young people, and for young women in particular. She was chosen as one of San Francisco Business Times' Most Influential Women in Bay Area Business for 2016; was inducted into the Alameda County Women's Hall of Fame in the education category; and received the 2015 Biotechnology Educator of the Year Award from the California Life Sciences Association.
But the executive director of the Lemelson-MIT Program has a farther-reaching purpose in mind.
"I would love for young women to see me as a role model, but it is likely that they will be more inspired by near peers," says Dr. Couch, appointed to the position in May 2016. "An important part of my job is to make sure that we are identifying female inventors who can be role models for others and then making sure their stories are visible through press, social media and other venues.
"One of the biggest contributions I feel that I can make is to be a strong voice for more diversity among patent holders and leading innovators, and to conduct proper research studies to understand how it is that young women and others from underrepresented backgrounds learn to invent. We need to understand what works, why and under what conditions, and then enact policies and grow and scale programs that reflect this knowledge."