InvenTeams Community Engagement: Winter 2021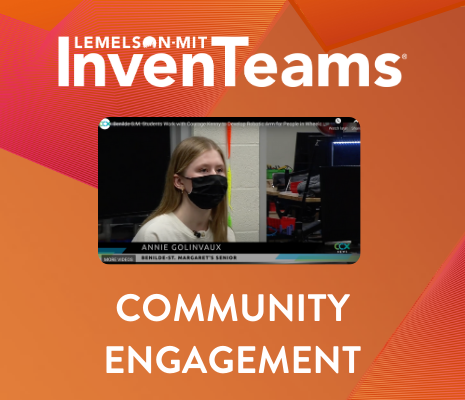 The latest InvenTeams' community interactions documented in news interviews, blog entries, video updates, and social media mentions. 
January through March proved to be a busy few months for the InvenTeams as they worked to polish their prototypes and presentations for their Mid-Grant Technical Reviews (MGTRs).  
The MGTRs were virtual events where the students did an excellent job explaining not only the problems they are trying to solve, but their tech-based inventions that will help their communities. Mentors, educators, administrators, partners from industry and academia, family members and others in the community came together to support, offer advice, and ask engaging questions of the teams. The poise, knowledge, and maturity of these young inventors was on true display and was inspiring to see!  
Check out the coverage and attention the InvenTeams have received, often as a result of their successful MGTRs, and see what they have been up to in their communities this past winter!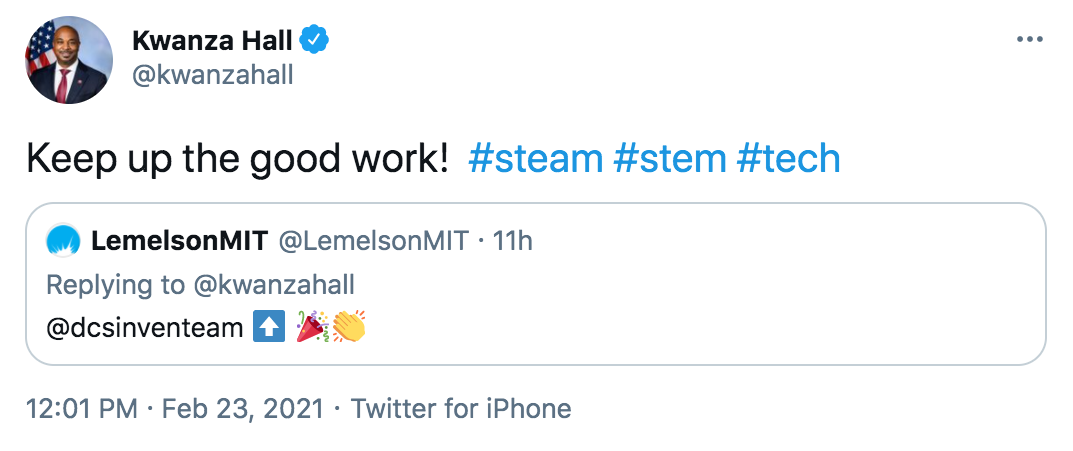 Georgia Congressman Kwanza Hall reached out to the Drew Charter School InvenTeam from Atlanta, GA on Twitter to congratulate the team on receiving the grant and to wish them well at their MGTR. Representative Hall told the InvenTeam  "Congrats!" and  "Keep up the good work!"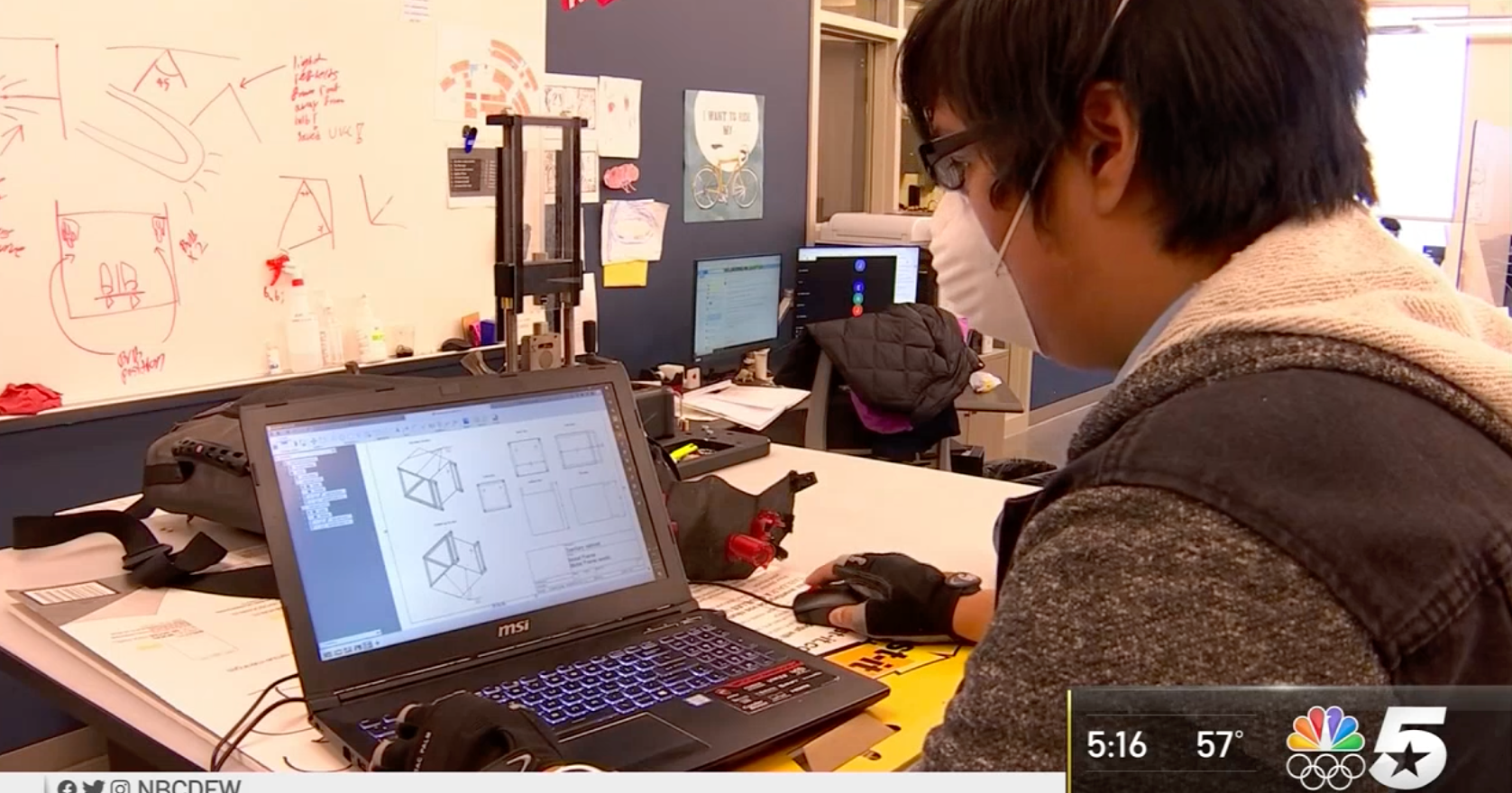 The InvenTeam from Gilbreath-Reed Career and Technical Center was on the air with NBCDFW in Texas, discussing their invention that uses UV light to sanitize firefighters' boots. After realizing that the boots firefighters wear often become covered in unsafe chemicals and present a hazard to not only the firefighters but their families, the InvenTeam designed a box that uses UV light to sanitize the boots. Members of the Garland Fire Department, including the captain, visited the school to assist the students in building the invention.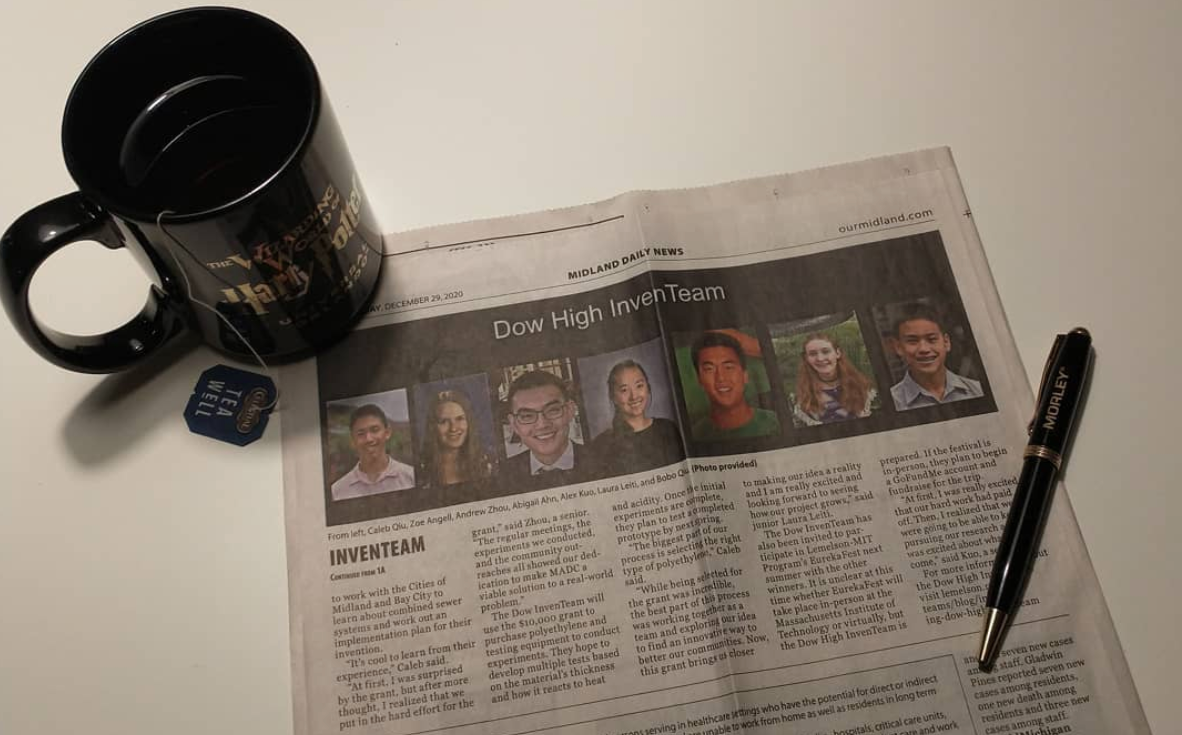 9 & 10 News talked to the H.H. Dow High School InvenTeam of Midland, MI about their research into the effects of sewer gas emissions and mosquito populations around drain covers. Their invention is a smart, moisture-sensitive drain cover that they built with the help of the former director of wastewater services in their city, as well as a municipal engineering manager. The InvenTeam also spoke to Midland Daily News about how they filed a provisional patent for their invention and may pursue a patent for IP rights once they analyze the data from their street tests. 
The Quarry Lane School InvenTeam from California is building a system to connect a basketball referee's whistle with a player-worn feedback mechanism to improve communication for deaf athletes. The InvenTeam created their own website that includes a community involvement section with interviews they've conducted with those in the deaf community, as well as videos about their device, the news coverage they've received, and more!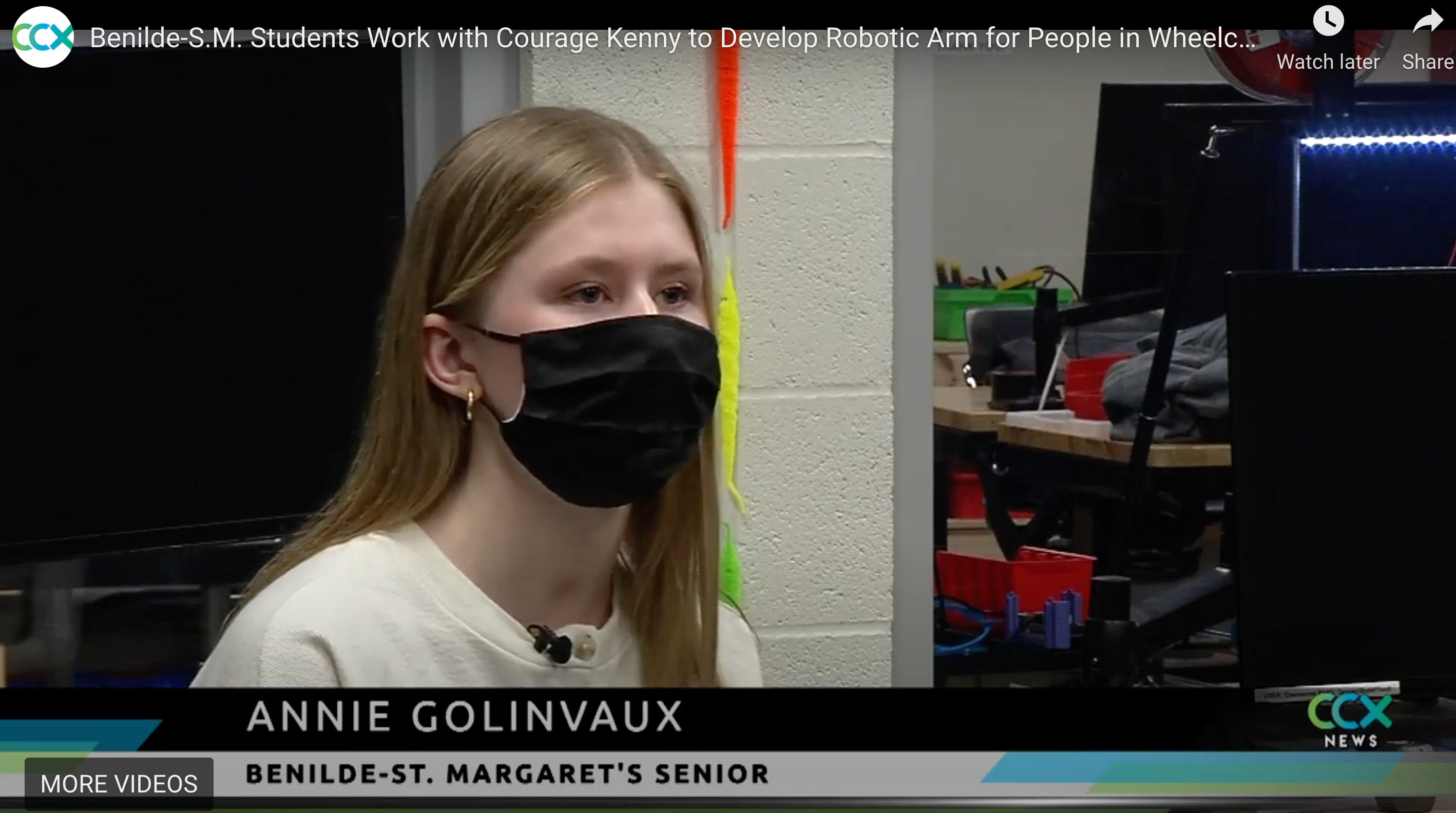 "It's just very rewarding to see what we could potentially build and to help another person to make their life easier," said Benilde-St. Margaret's High School InvenTeam member, Dani Mergen in this TV interview with KARE 11. See more team members and their robotic arm device in the coverage, as well as in another piece from CCX Media, in which a patient at a nearby rehabilitation center helps to test the device that pushes elevator buttons for people who use wheelchairs and may not be able to reach them. 
 
The Landmark School InvenTeam from Prides Crossing, MA, is working on a near-shore marine data survey collector that will be placed in the Atlantic Ocean adjacent to their school's campus. The device will collect air temperature, barometric pressure, water salinity, windspeed, water temperature, water acidity, and turbidity at the water surface, 10 ft. down, and on the ocean floor. In this vlog, team member, Julia Bottarelli explains how the InvenTeam's device is helping them to better understand the waters close to their school that are so much a part of their community. 
Due to the many wildfires in their home state of California, the InvenTeam from the Archer School for Girls in Los Angeles is building a system to detect embers and actuate a roof sprinkler system. The all-female team calls their device Hydra and it consists of many engineering components and a mobile app. Recently the InvenTeam was able to meet with David Salhus, a firefighter, to get feedback and insights on Hydra.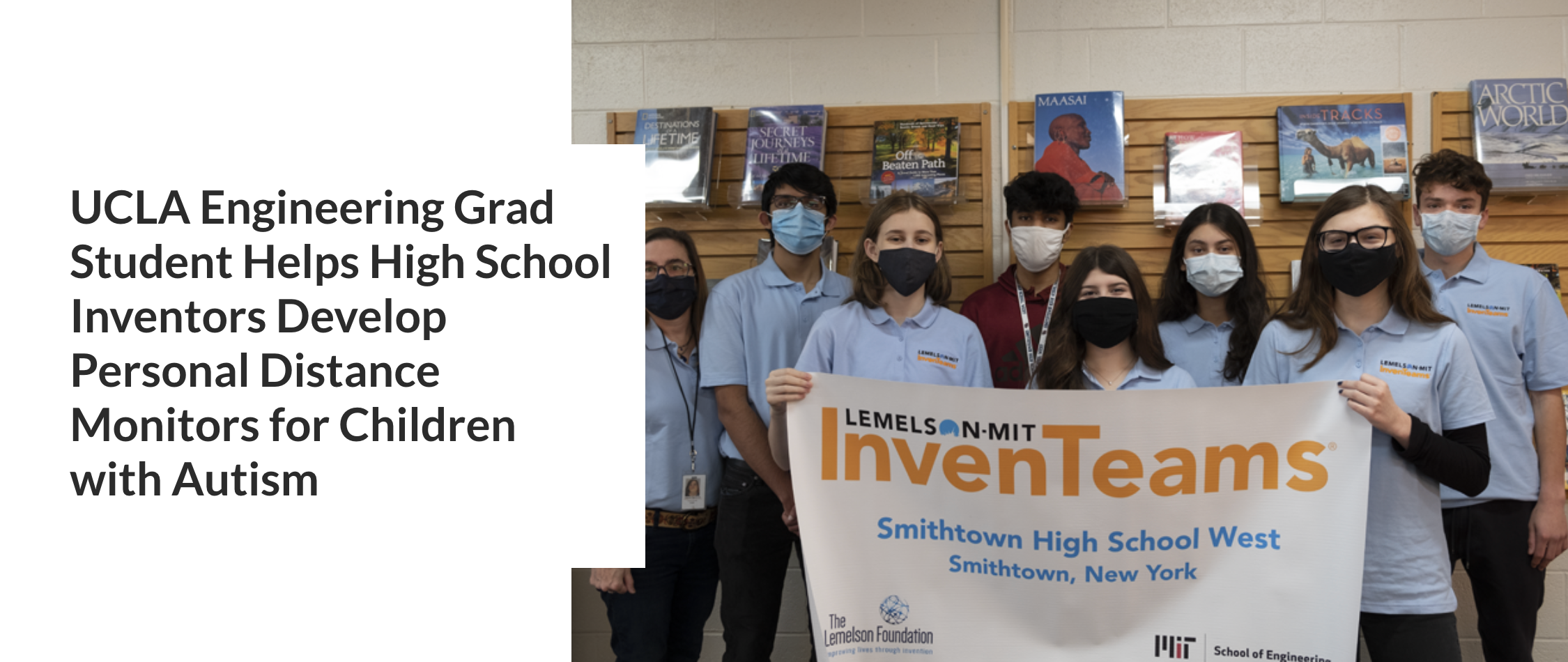 Glen Meyerowitz, a UCLA Biodesign Fellow, is mentoring the Smithtown High School West InvenTeam from Long Island, NY, to develop a small, wearable, infrared sensor device that can notify users of their distance to other individuals. The device was originally envisioned to support those on the autism spectrum but could also function as a tool to measure six feet of proper social distancing due to COVID-19. The InvenTeam was also featured in two local news articles here and here, and on this podcast where they connected with students at Brentwood High School, also on Long Island, (which had a 2009 InvenTeam). The students discuss early mentors and how they got into STEM—for some, InvenTeams was the catalyst!