InvenTeam Teacher Alumni Spotlight: Catching up with Mr. Eugene Shultz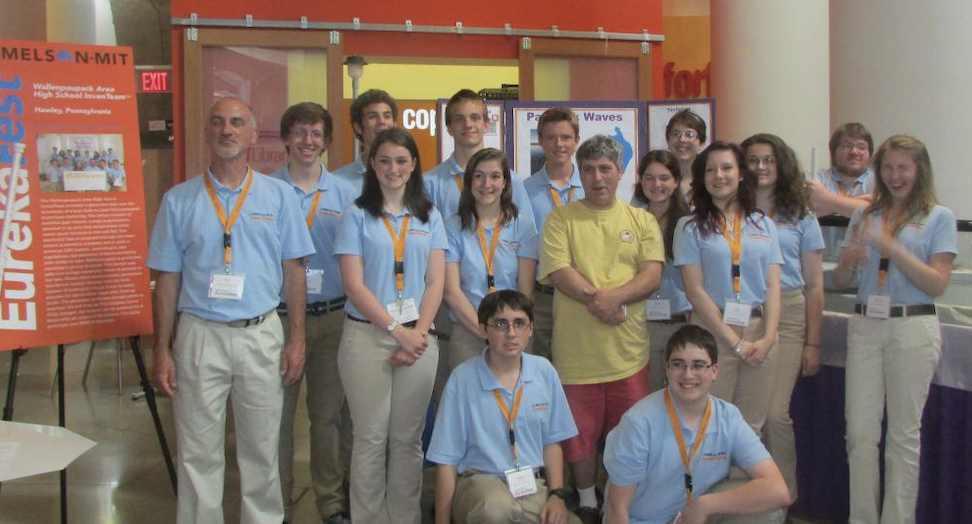 Corine Peifer was one of Mr. Shultz' InvenTeam students on the team. He traveled with Peifer and team member, Kristian Sonsteby, to accompany the team at the 2015 White House Science Fair. Lemelson-MIT recently caught up with Mr. Shultz to reflect back on his InvenTeam teaching experience. 
Q. Why did you apply for an InvenTeam grant? 
I've always believed that inventiveness is an important component of challenging the students in our Gifted Education Program.  Applying for an InvenTeam grant was the next step after participating in other invention programs and competitions. 
Q. What was your experience as an educator on the team? 
The Lemelson-MIT InvenTeam experience became the highlight of my teaching career.  Watching the students work as a team to reach their goals was the ultimate reward.  The students developed real life and STEM skills, while making connections with each other that they continue to maintain. Many of the students from the InvenTeam are now pursuing STEM or business careers in college.

Q. What were the challenges? What were the successes? 
The students and I struggled with learning the technology we needed to develop in our invention.  We learned to listen to our resource mentors, especially senior engineer Paul Fucile of Woods Hole Oceanographic Institute (WHOI), and the Lemelson-MIT invention education staff, who guided us through learning the information we needed. The primary success was seeing the pride the students displayed when showcasing their prototype at EurekaFest and for President Obama at the White House Science Fair.

Q. What was your experience like at EurekaFest when the team came to showcase their prototype? 
EurekaFest was the capstone experience for our InvenTeam. Our team had the pleasure of showcasing their prototype, while interacting with other teams and developing comradeship in the inventing process.  EurekaFest is truly a celebration of inventiveness among high school and college students.
 
Q. What did you do after the team finished their prototype?
Our prototype is on permanent display for the school and community in our high school library. After our InvenTeam experience, our school implemented an all-inclusive engineering education program that promotes inventiveness for STEM centered students.
 
Q. What advice would you give to an educator who is adding "invention" to their curriculum or after school learning enrichment?
Challenge students to apply their knowledge and creativeness to real-world problem solving.  Be sure to surround yourself with resourceful people who can help you and your students through the challenging times.