Collegiate Inventors Awarded 2017 Lemelson-MIT Student Prize

The Lemelson-MIT Program awarded $115,000 in prizes to four undergraduate teams and five individual graduate inventors. 
CAMBRIDGE, Mass., April 19, 2017 – The Lemelson-MIT Program today announced the winners of the Lemelson-MIT Student Prize  after a nationwide search for the most inventive college students. The Lemelson-MIT Program awarded $115,000 in prizes to four undergraduate teams and five individual graduate inventors. Each winning team of undergraduates received $10,000, and each graduate student winner received $15,000. The winners of this year's competition were selected from a diverse and highly competitive applicant pool of students from colleges and universities across the country.
"The 2017 Lemelson-MIT Student Prize winners show exceptional inventiveness and creativity in solving real world problems," said Stephanie Couch, executive director of the Lemelson-MIT Program. "Through their outstanding accomplishments and commitment to mentoring younger students, these promising inventors are inspiring a new generation of problem-solvers."
The Lemelson-MIT Student Prize is a national collegiate invention prize program, supported by The Lemelson Foundation, which celebrates young inventors that have designed and built prototypes of inventions to solve social problems.  
"These students display the brilliance and hope of their generation," said Dorothy Lemelson, Lemelson Foundation chair. "We are proud to recognize them for their achievements." 
2017 Lemelson-MIT Student Prize Winners
The "Drive it!" Lemelson-MIT Student Prize: Rewarding students working on technology-based inventions that can improve transportation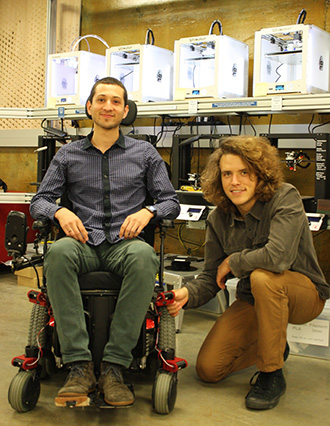 Vega and Singer created WheelSense, a modular, customizable add-on system for wheelchairs that provides spatial awareness for visually impaired users to identify obstacles and ease their navigation. It has three features; frontal staircase detection through auditory feedback, backward obstacle-avoidance assistance through auditory feedback, and lateral ramp-edge detection through haptic feedback. They hope to disrupt the expensive market for assistive technologies for the disabled community by making their technology open source.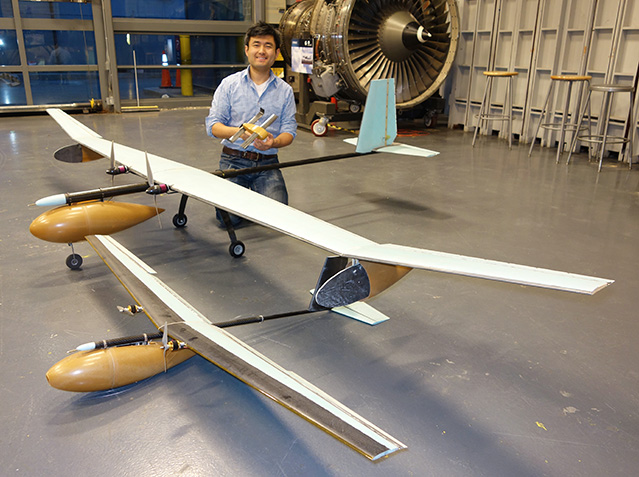 Tao led the development of a small electric unmanned aerial vehicle (UAV). The UAV folds to the size of a dollar bill and can be jettisoned from a mothership at high speeds and altitudes. The UAV and its canister are designed to deploy in freefall and fly autonomously to gather data and radio it back to the mothership or to personnel on the ground. Tao's second invention, AAM architecture, has the potential to reduce manufacturing costs and increase speed of development of new aircraft by generating parts on demand.
The "Use it!" Lemelson-MIT Student Prize: Rewarding students working on technology-based inventions that can improve consumer devices.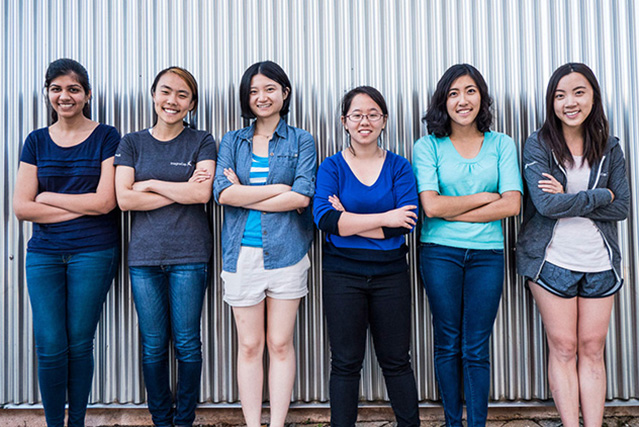 Doshi, Li, Shi, Wang, Xia and Yu are developing a portable, real-time text to braille converter called Tactile. This device allows people who are visually impaired to take a picture of printed text, and the text will be transcribed to braille on a refreshable display.
Murarka invented an electrostatic transducer that uses a 125 nanometer thick membrane – which is approximately one thousandth the width of a human hair – to produce high-fidelity sound more efficiently. This technology can be applied to hearing aids, earphones, or other consumer electronic devices, resulting in superior sound quality and longer battery life.
The "Eat it!" Lemelson-MIT Student Prize: Rewarding students working on technology-based inventions that can improve food and agriculture.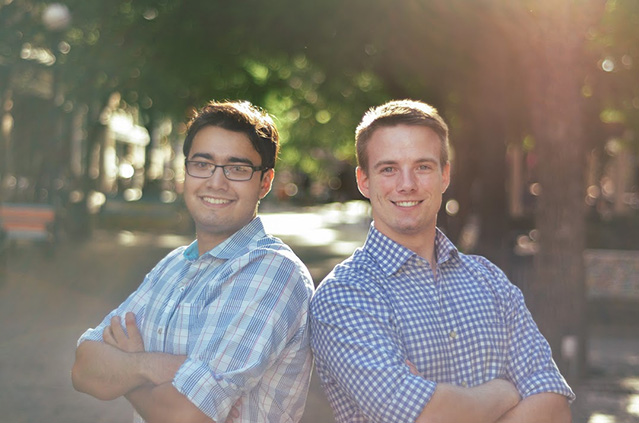 Rooda and Espinoza founded SwineTech, and developed their first product, SmartGuard, a real-time health analysis for pigs, which reduces the incidence of piglet mortality due to accidental crushing by the mother pig. The device monitors the temperature in the crate and adjusts it to optimize the health environment for the piglet. The proprietary technology also detects when a piglet experiences unusual external pressure, and then communicates to a belt on the sow. It will allow farmers to receive real time health analysis of each sow and whether any abnormal activities are occurring within the facility.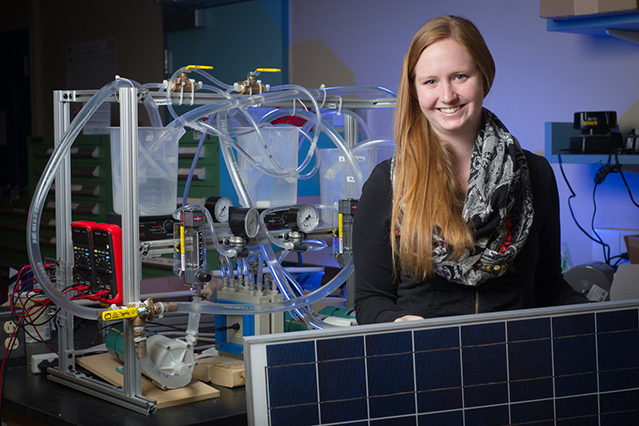 Wright invented a solar powered desalination system for off-grid water production in communities in India and Gaza that reduces the required amount of energy and the amount of wasted water. She is working to provide affordable, safe drinking water. Wright was also part of a team that developed Smart Spout, a small, inexpensive, low energy consumption usage sensor that measures the long-term use of household water treatment and safe storage devices. The sensor allows for the collection of large, quantitative data sets, replacing less-reliable, self-reported survey data.
The "Cure it!" Lemelson-MIT Student Prize: Rewarding students working on technology-based inventions that can improve health care.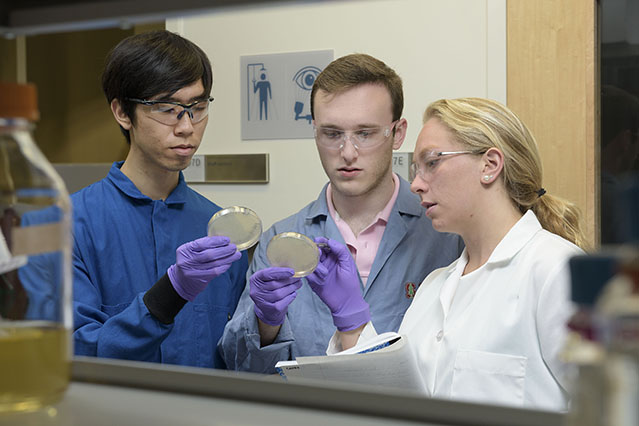 Filsinger Interrante, Rosenthal and Choe developed novel protein drugs to kill multi-drug resistant, gram-negative bacteria – or "superbugs." Their engineered protein molecules offer a new strategy to combat an urgent global problem projected to kill more people than cancer by 2050.
Tostanoski, a National Science Foundation Graduate Research Fellow in the Jewell lab, developed an innovative approach to deposit microparticles in lymph nodes (LNs) – the tissues that orchestrate immune responses. These particles control the local release of regulatory immune signals and program cells not to attack "self" tissues. Her studies in a mouse model of multiple sclerosis (MS) demonstrate that a single intra-LN dose reverses disease-induced paralysis. These effects were permanent for the duration of the studies and were specific, aiming to eliminate the broad immunosuppressive effects that plague current clinical therapies.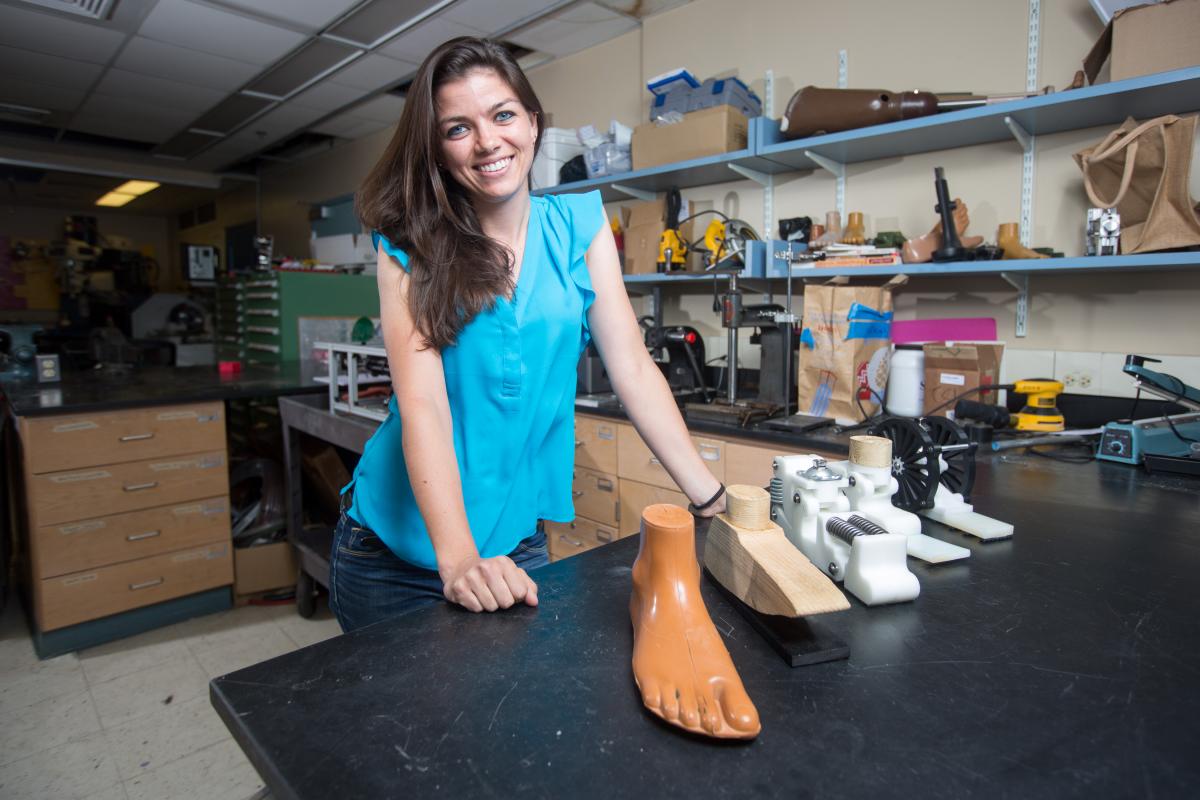 Olesnavage invented a process to create high-performance, mass-producible, low cost prosthetic feet. This process gives prosthetic foot designers rules and guidelines about how to produce a product that will most closely replicate typical walking motion. Her process looks to reproduce the behavior of a biological ankle and foot by determining the shape, size and material of a prosthetic foot structure and then calculating how it will bend in response to a certain amount of weight. 
Lemelson-MIT Student Prize applicants were evaluated by screening committees with expertise in the invention categories as well as a national judging panel of industry leaders – who also select the annual $500,000 Lemelson-MIT Prize winner. Screeners and judges assessed candidates on breadth and depth of inventiveness and creativity; potential for societal benefit and economic commercial success; community and environmental systems impact; and experience as a role model for youth.
Students interested in applying for the 2018 Lemelson-MIT Student Prize can find more information here.

The Lemelson-MIT Program is also seeking partners with interest in sponsoring the competition, in addition to supporting the execution and scaling into new categories. Interested sponsors can find more information here.