2021 Lemelson-MIT Prize winner awarded an MIT J-WAFS Fellowship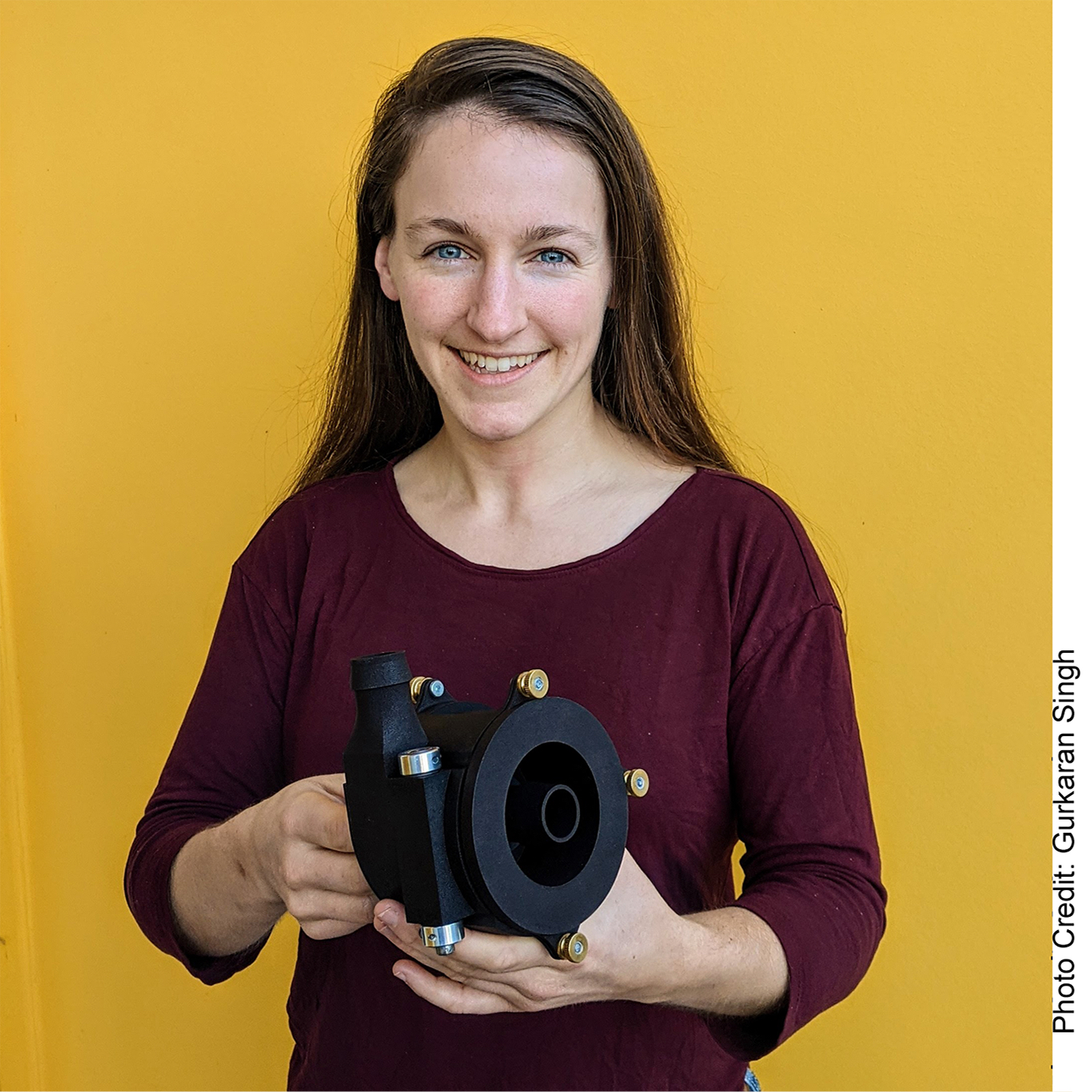 2021 Lemelson-MIT Prize winner Hilary Johnson awarded a J-WAFS fellowship for her water solution.
On May 12, 2021, the Abdul Latif Jameel Water and Food Systems Lab (J-WAFS) announced the selection of its 2021-2022 cohort of graduate fellows. Hilary Johnson, who recently won the graduate 2021 "Eat it!" Lemelson-MIT Student Prize, is among three students who have been named Fellows as part of J-WAFS' Rasikbhai L. Meswani Fellowship for Water Solutions and J WAFS Graduate Student Fellowship Programs. The Fellows receive full funding for one semester, as well as networking, mentorship, and opportunities to showcase their research.
Hilary has been working on solving global water challenges since high school. From research in Bosnia on the impact of wastewater leakage, to the development of a bio-filtration system for Haitian communities, to her current work on adaptive hydraulics, Hilary is focused on innovative, accessible, technological solutions. While at MIT, she has been developing a new invention with worldwide implications for the water industry: an adaptive "variable volute" pump that radically improves efficiency and reduces energy use while being able to respond to changing operating conditions.