2020 Lemelson-MIT Student Prize Winners Announced
Students around the country recognized for innovative solutions to better single-use plastic, aircraft fuel gauges, surgery techniques and more.
Following a nationwide search for the most inventive undergraduate and graduate college students, the Lemelson-MIT Program has announced the winners of the 2020 Lemelson-MIT Student Prize. The program awarded a total of $75,000 in prizes to three undergraduate teams and three individual graduate student inventors. This year's inventions range from a compostable, biodegradable single-use plastic bag to a new fuel gauging device that accurately detects fuel levels in spacecraft and airplane tanks.
"We are thrilled by this year's group of winners. The pandemic has not slowed the progress of these students on their inventions. They all know their work has the ability to improve the world, which is why they are still engaged in testing even with social distancing," said faculty director of the Lemelson-MIT Program and associate dean of innovation at MIT's School of Engineering, Prof. Michael J. Cima.
The Lemelson-MIT Student Prize is supported by The Lemelson Foundation. The prize recognizes young inventors who have dedicated themselves to solving global problems in the fields of healthcare, transportation and mobility, food/water and agriculture, and consumer devices and products. Recipients were selected from a diverse and highly competitive pool of applicants from colleges and universities across the United States.  
"Congratulations to this year's prize winners who clearly demonstrate their collective passion for solving big challenges," notes Carol Dahl, executive director at The Lemelson Foundation. "Their creativity and accomplishments are an inspiration for all students and show us that the capacity to tackle critical problems can be found across our country."
2020 Lemelson-MIT Student Prize Winners
The "Use it!" Lemelson-MIT Student Prize: Rewarding technology-based inventions that involve consumer devices and products.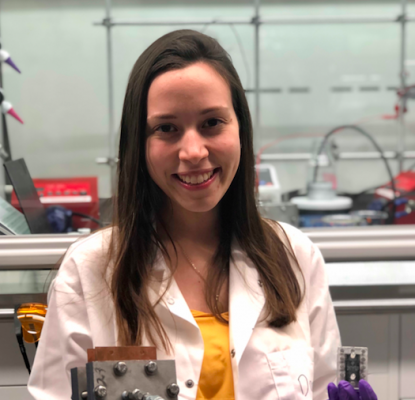 Nylon is the underlying material for clothing, car parts, parachutes, fire-fighting gear and many other products yet the production process results in the release of significant amounts of greenhouse gas. Daniela's invention allows for more sustainable nylon production that uses 30% less energy, 30% less raw material, and produces 30% less emissions, which leads to a 20% reduction in manufacturing costs. This versatile technology combines machine learning and chemical engineering and can be implemented to improve the production of a multitude of chemical products.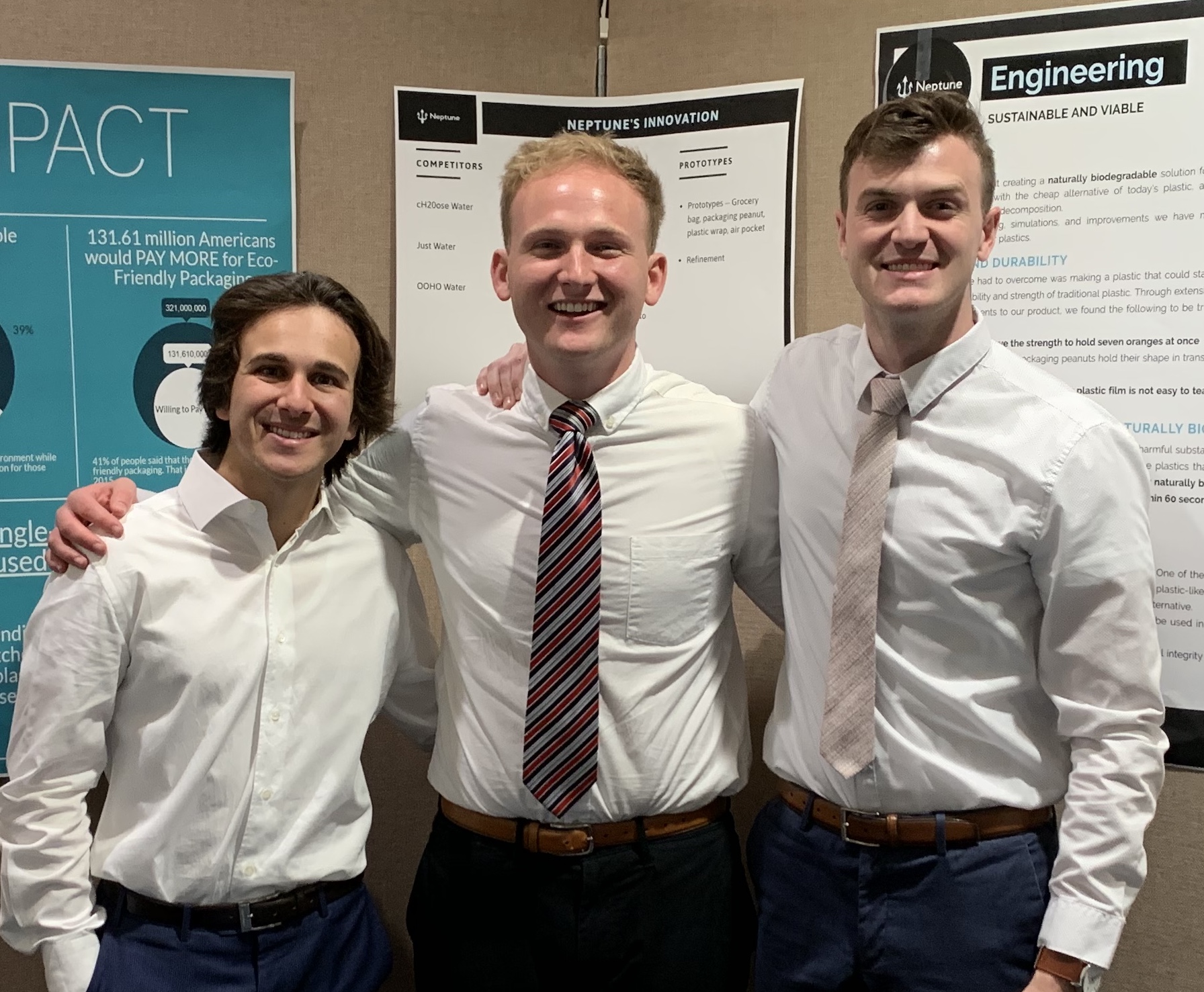 The Neptune team invented a biodegradable and compostable plastic film that is made into single-use bags intended for shipping and packaging purposes. Their plastic bags are safe for wildlife to eat, can be used as a fertilizer for soil after decomposition, and leave behind no microplastics. 
The "Move it!" Lemelson-MIT Student Prize: Rewarding technology-based inventions that involve transportation and mobility.
Fuel gauges on spacecraft and aircraft are notoriously ineffective against things like temperature change, fuel chemistry, or sloshing of fuel due to turbulence. Frequent movement of the fuel makes it difficult for the current technology to accurately read fuel levels, putting pilots and astronauts at risk of unknowingly traveling without enough fuel. The modal propellant gauging, or MPG technology, is a way of gauging the amount of fuel left in a tank by using vibrations and frequencies. MPG uses sensors and software to "listen" to the sounds coming from the tank in order to accurately gauge the remaining amount of fuel. 
The "Eat it!" Lemelson-MIT Student Prize: Rewarding technology-based inventions that involve food/water and agriculture.
The field of engineered living materials (ELMs) is helping to solve water supply problems, yet it presents challenges for widespread real-world deployment due to scalability, cost, and safety. Zijay's invention, Syn-SCOBY, is a new ELM that is a robust synthetic symbiotic culture of bacteria and yeast. This invention allows for the sustainable production of engineered bacterial cellulose-based functional materials without the need for lab equipment and can be used by anyone at home in their kitchen to safely and inexpensively detect and remove pollutants in water. 
The "Cure it!" Lemelson-MIT Student Prize: Rewarding technology-based inventions that involve healthcare.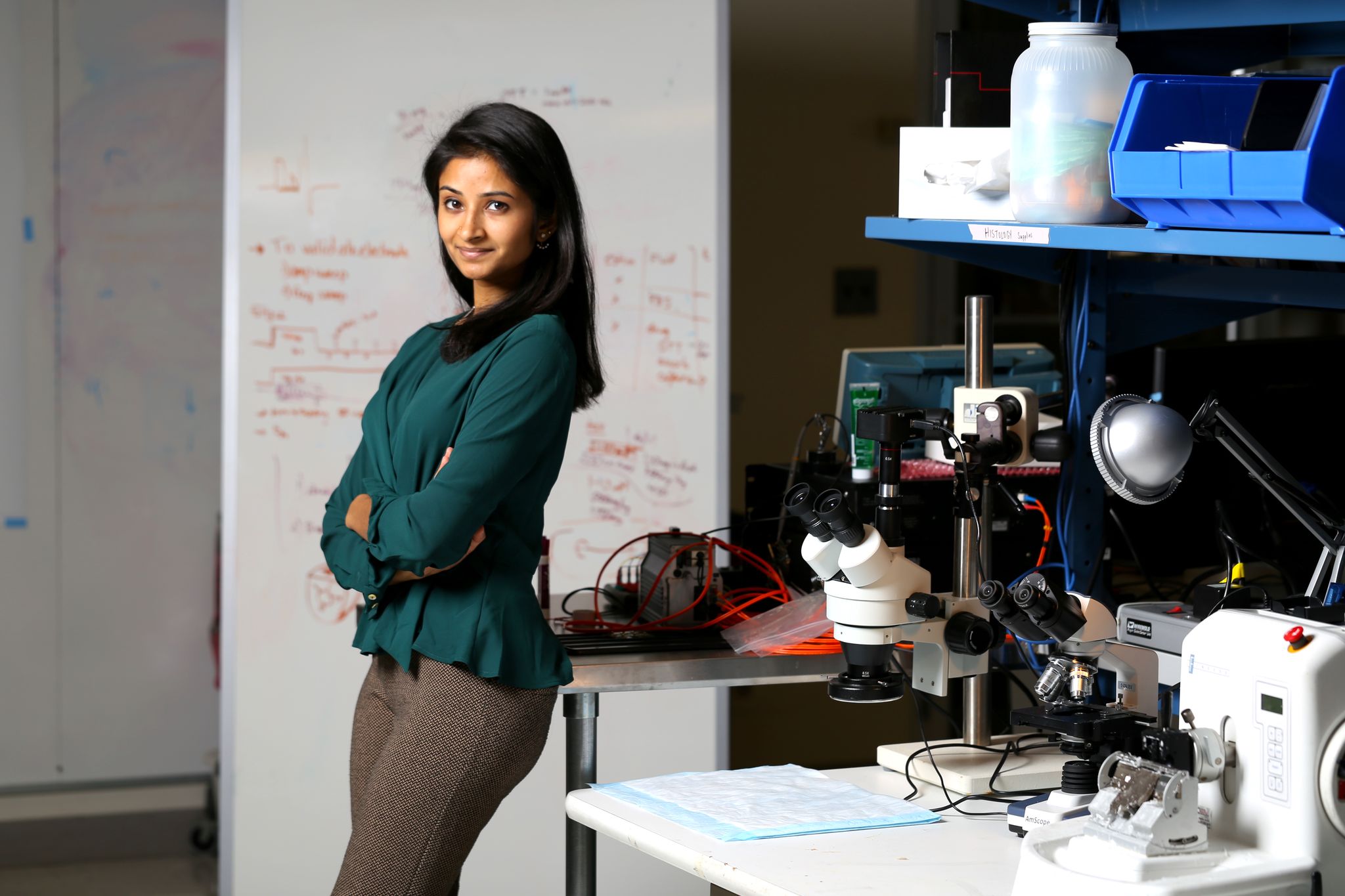 Amputee patients cannot feel their environment through their prosthetic devices, making it difficult for them to interact with objects around them. Shriya's invention, the Cutaneous Mechanoneural Interface (CMI), is a type of surgical process that would create a new organ-like structure for amputees that would allow them to sense what their prosthesis feels, therefore leading to greater mobility and sensation so that the patient's independence and productivity are not inhibited.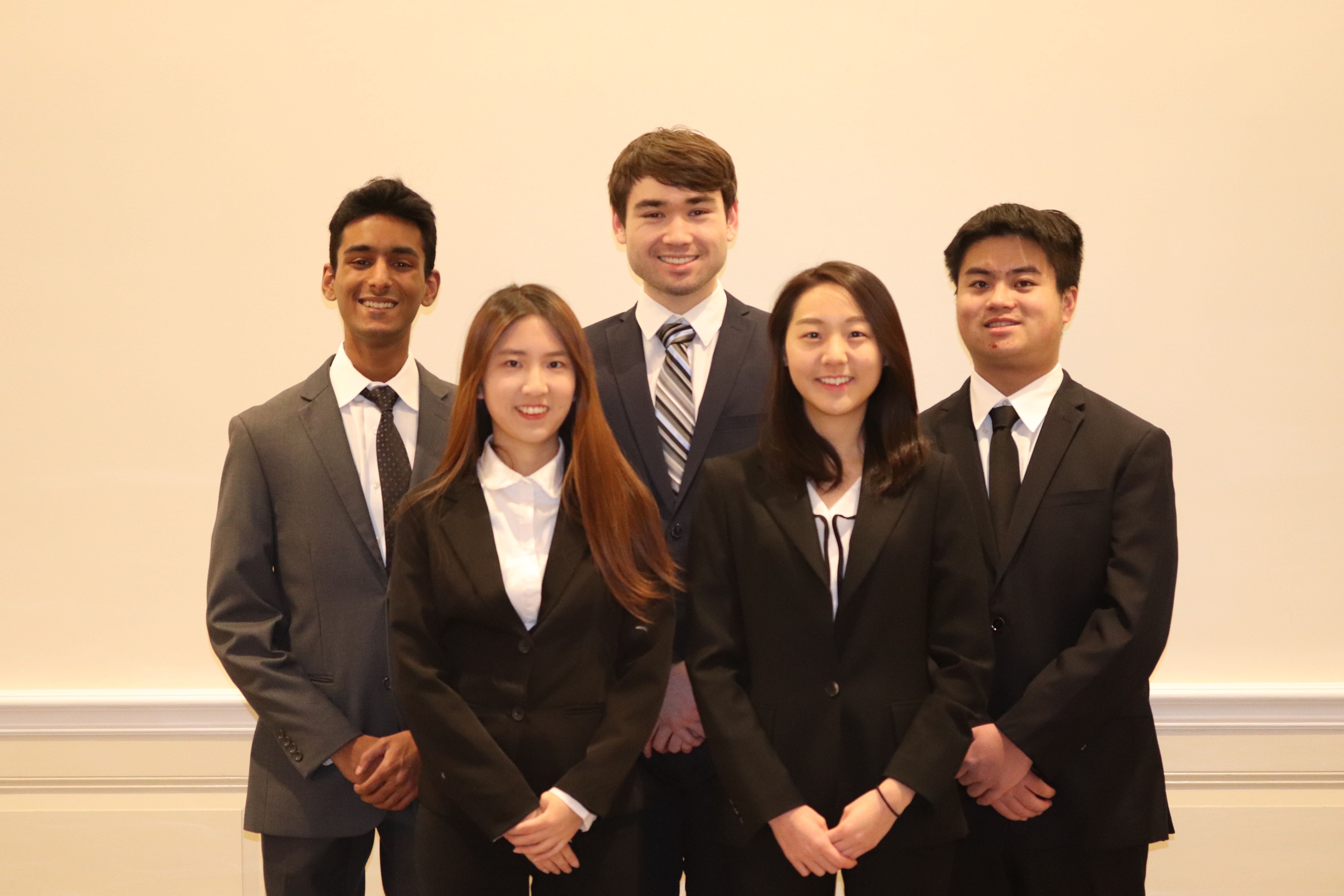 Internal bleeding affects millions of people worldwide, and the only current solution is expensive, difficult to use, and does not universally fit every size of blood vessel. Augeo's innovative, new material can quickly expand to many times its size by filling with blood, resulting in a low cost, simple solution that permanently stops bleeding in the many blood vessel sizes throughout the body. 
Winners were selected based on the overall inventiveness of their work, the invention's potential for commercialization or adoption, and youth mentorship experience.
Collegiate inventors interested in applying for the 2021 Lemelson-MIT Student Prize can find more information here. 
MIT K-12 Invention Resources for Parents and Teachers
Parents and teachers interested in learning more about the 2020 Student Prize winners and how they can introduce a K-12 audience to invention can visit the new MIT Full STEAM Ahead website for free invention education resources and project-based learning activities based on the prize categories in the Week 6 Package: Inventing Matters! More weekly themed educational packages that center around invention can also be found in the Week 2 Package: Stepping into Invention Education.