16th Patent issued to an InvenTeam!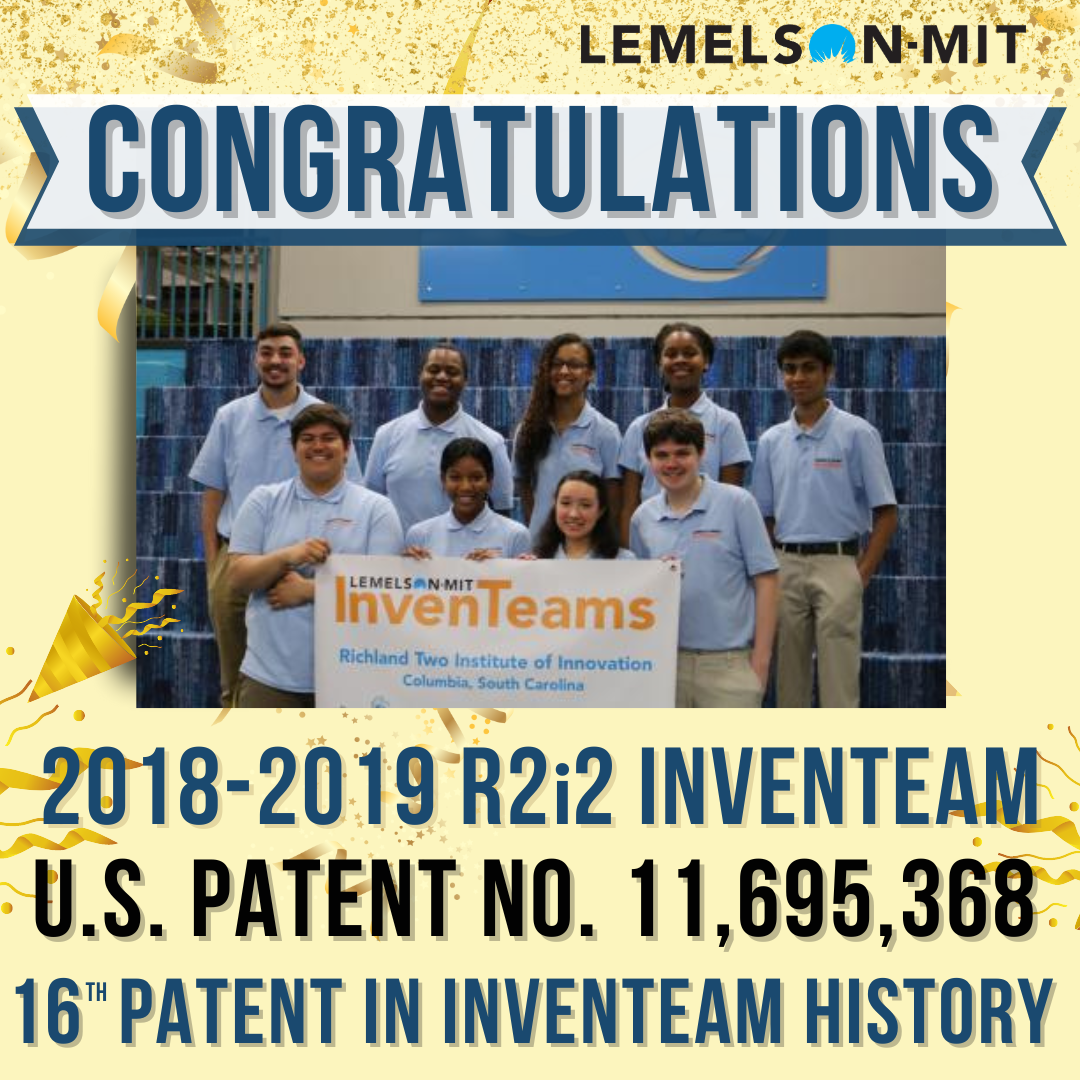 Congratulations to the Richland Two Institute of Innovation InvenTeam on receiving Patent 11,695,368 for their 
"Modular Power Supply Apparatuses and Methods for Using Same."
Nine students on the R2i2 InvenTeam represented all five high schools in Richland Two. They spent an entire school year developing their modular power system. The inventors are R2i2 students M'Chaelah "Kay" Brown, Andrea Cerda, Anaiah Thompson, Laila Thompson, Ronnie Fowler, Omar Herrera, Jeremiah Lynch, Murray McDaniel, and Nithin Saravanapandian, and R2i2 instructors Kirstin Bullington and Robin Jones. Because six of the inventors are women, they now make up more than 50 percent of R2i2 patent holders. USPTO data indicates less than 13 percent of inventors listed on patents granted in a single year are women and there is little to no data on the participation of other underrepresented groups. 

Doug Lineberry, who has served on R2i2's career advisory board since it opened in 2016, was the patent attorney who facilitated this process. In preparation for approval of the patent, last school year, the Richland Two Board of Trustees unanimously approved Policy JICED Intellectual Property. The intent is to protect students' original creations and specify the district's fiscal and legal responsibility for students' creations until ownership of such creations are transferred to the student.