Invention Adventures Inventing Design Challenge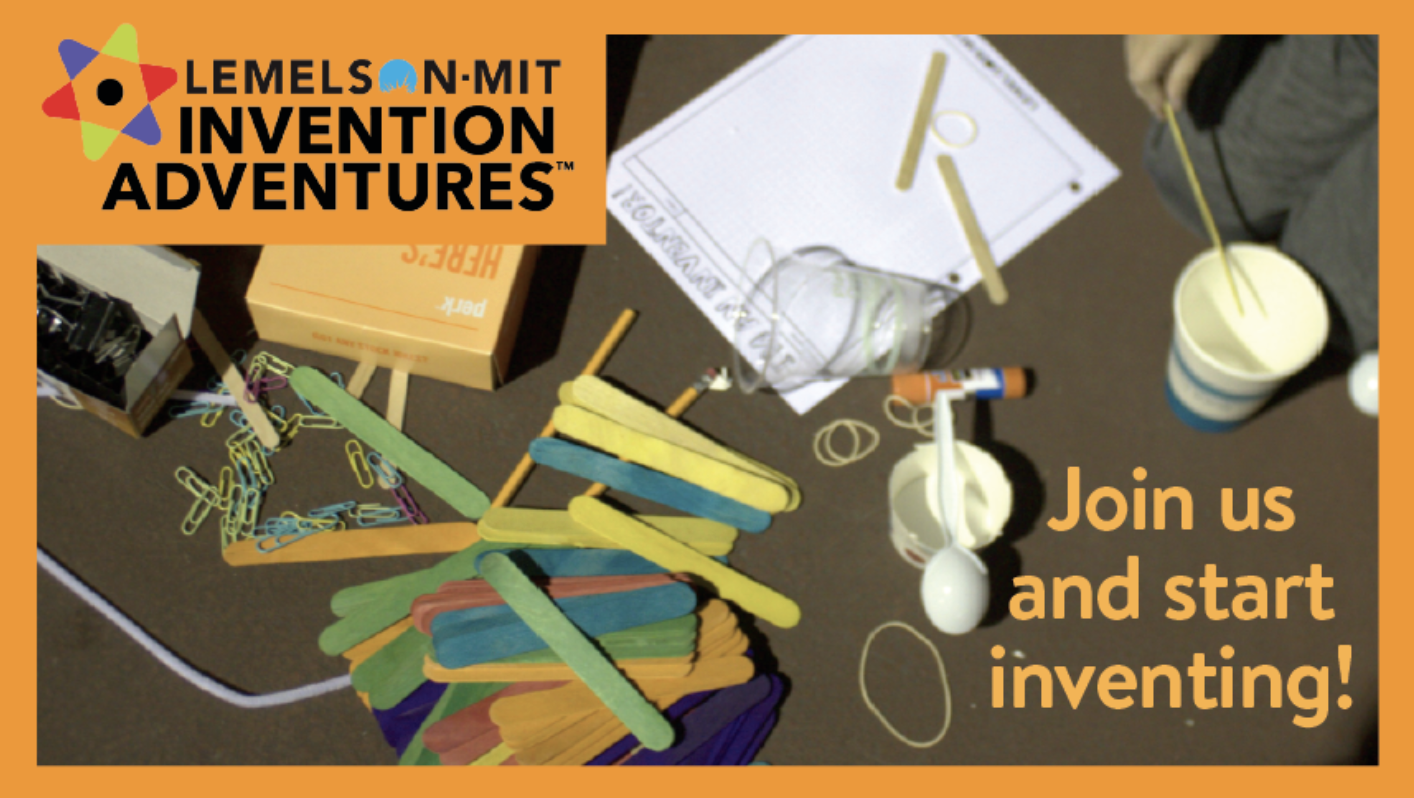 11:00 AM to Noon EST
Kendall Square/Open Space, 292 Main Street, Cambridge, MA
$0.00
Join us, in collaboration with MIT's Leap Lab for an Invention Adventure. We'll provide the supplies; you provide the inventive solutions! This family activity lets participants playfully invent and recognize their creative abilities. Participants work together in small groups or as a family to design inventions using common materials to solve real problems. On this occasion, the inventions will honor Earth Day and will focus on the Cambridge community and sustainability problems in need of a solution. 
Participation in this event can be the start of an Invention Adventure for youth, leading to participation in the Massachusetts Invention Convention 2023.
This activity is appropriate for children 6–12, but all family members are invited. 
RAIN DATE: Sunday, April 24 from 11:00 AM to Noon