Our MGTR!
The Archer School for Girls InvenTeam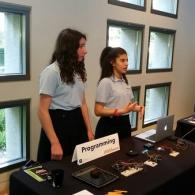 This month, we finally hosted our Mid-Grant Technical Review (MGTR)! We held the event on the evening of March 15 at the Haas Conference Center at the Skirball Cultural Center (below).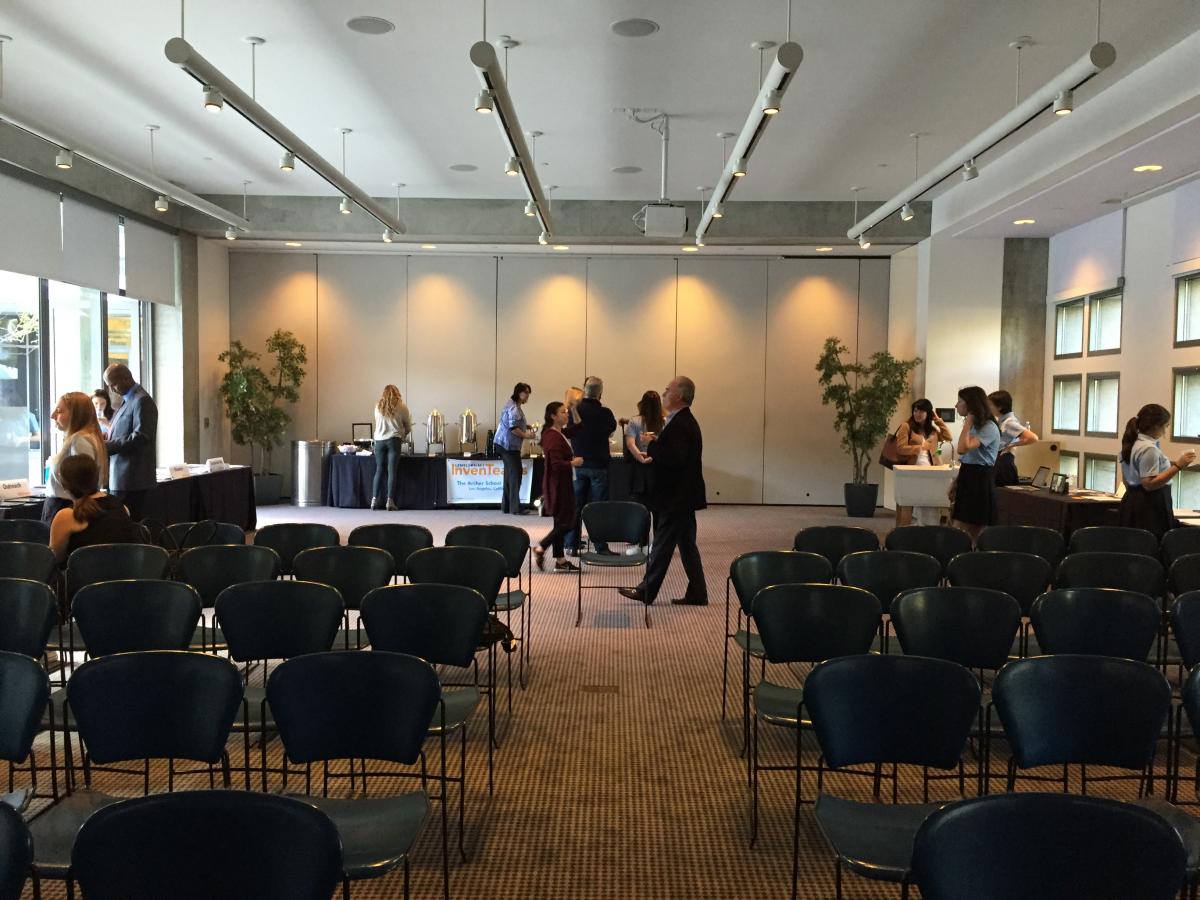 We began the evening with a general presentation on the Lemelson-MIT Program, our InvenTeam, and our faucet attachment invention. Claire ('17), Isabelle ('17), and Marcela ('16) lead the presentation, as they were able to explain different aspects of our project; Isabelle (Communications Lead) focused on our outreach and Marcela (Administrative Lead) discussed the makeup of our team, while Claire (Prototype Engineering Lead) explained the engineering and technical side of things.
During the second portion of the event, attendees were able visit six different display tables, each with a different focus. These stations included Outreach, Finance & Administrative, Sustainability, Prototype, Programming, and Testing. Each team member (including girls in both the class and the club) was stationed at a table that was centered around their main focus on the team. As attendees circulated, they also filled out feedback forms for each table.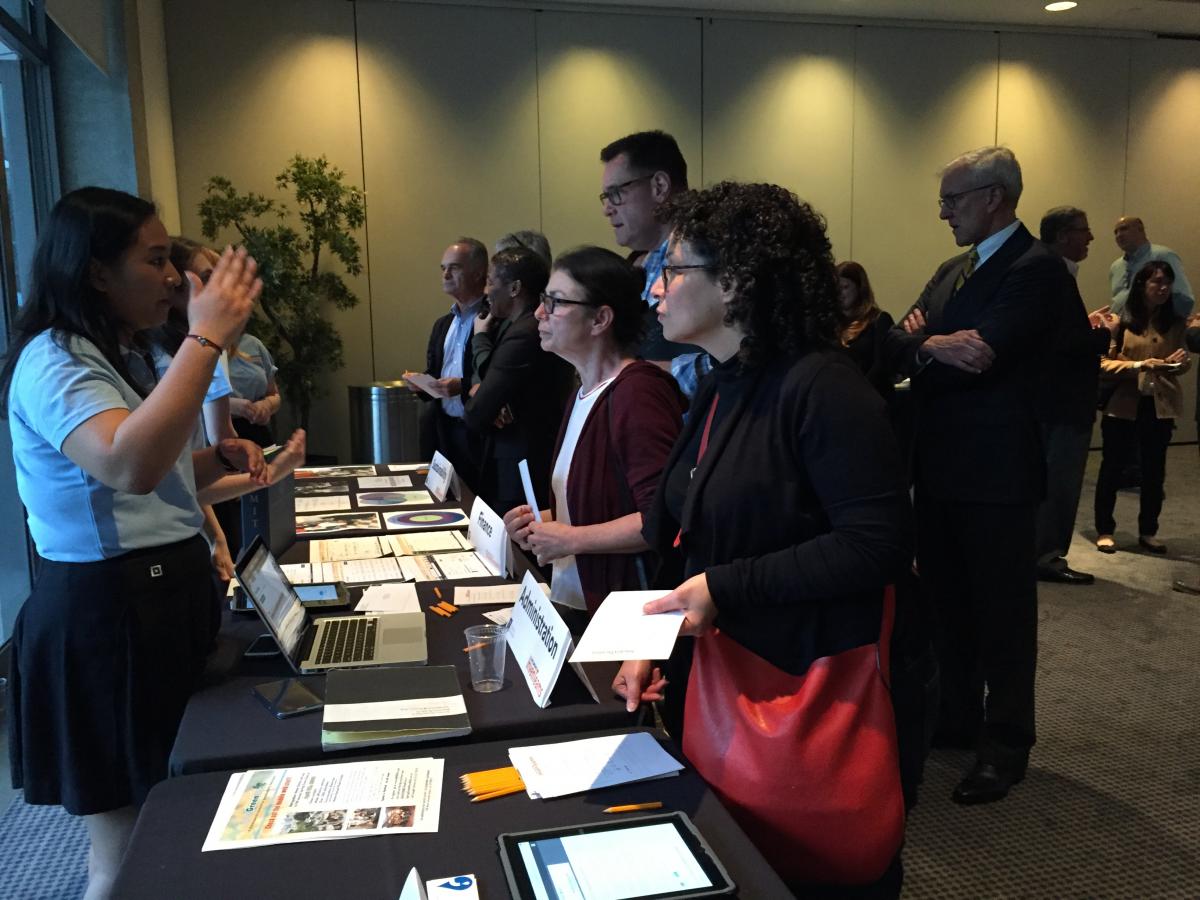 At the Outreach table, Isabelle ('17), Ciel ('17), and Maya ('18) spoke about our social media, documentation system, and outreach that we have done to outside groups. The girls also handed out business cards with our social media and blog links.
At the Finance & Administrative table, Marcela ('16) and Rachel ('17) focused on our budget and spending, in addition to details about how our team is organized.
Alex ('18), Izzy ('18) and Anabelle ('17) were at the Sustainability table (below). They communicated about our commitment to sustainability and how Alex and Anabelle are working towards becoming sustainability certified.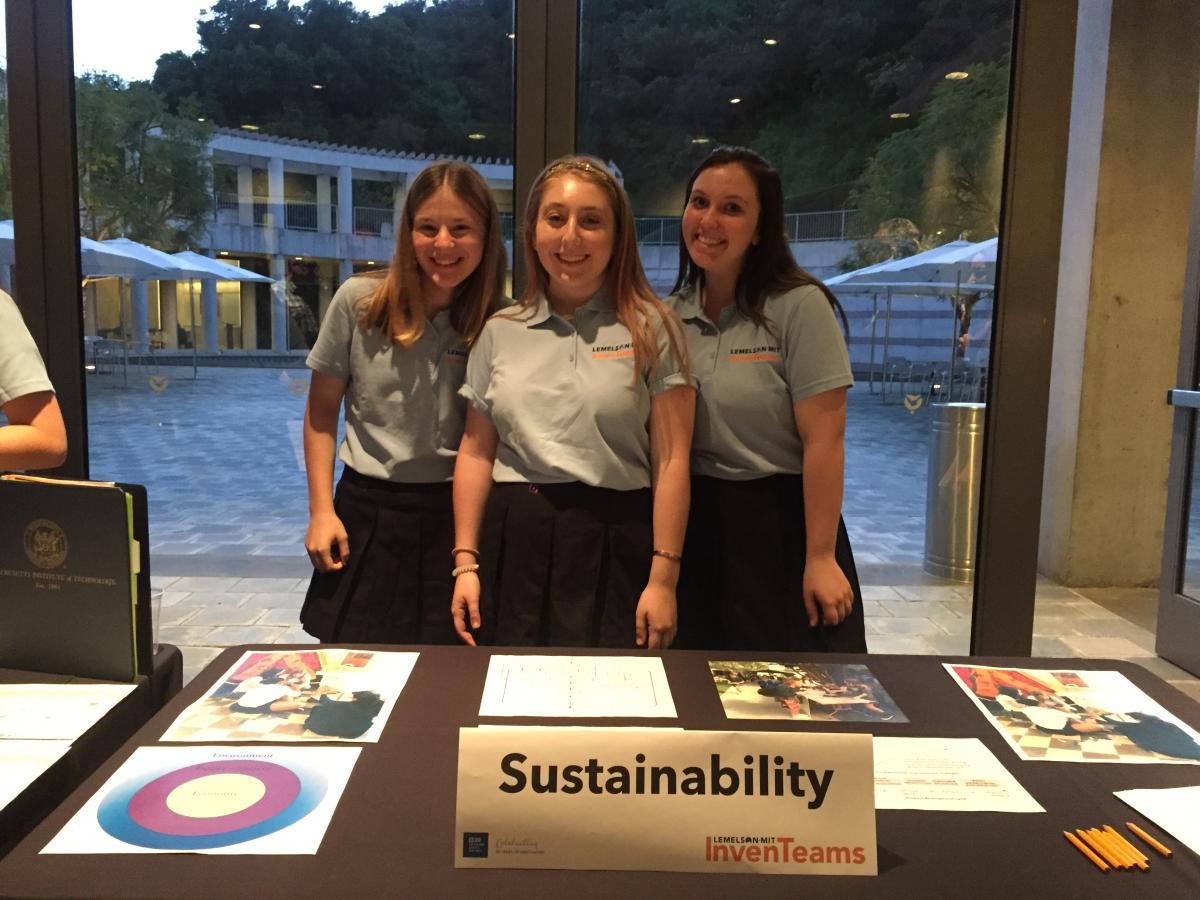 At the Prototyping table were Annie ('17), Claire ('17), and Lola ('19). They showcased the many iterations of both our shell and aerator (below). They also displayed the failed versions–including misprints and ones that were not designed properly. A crucial step in the invention process is that of learning from mistakes, so even though these attempts were not perfect, they are crucial for us in understanding how to better our invention.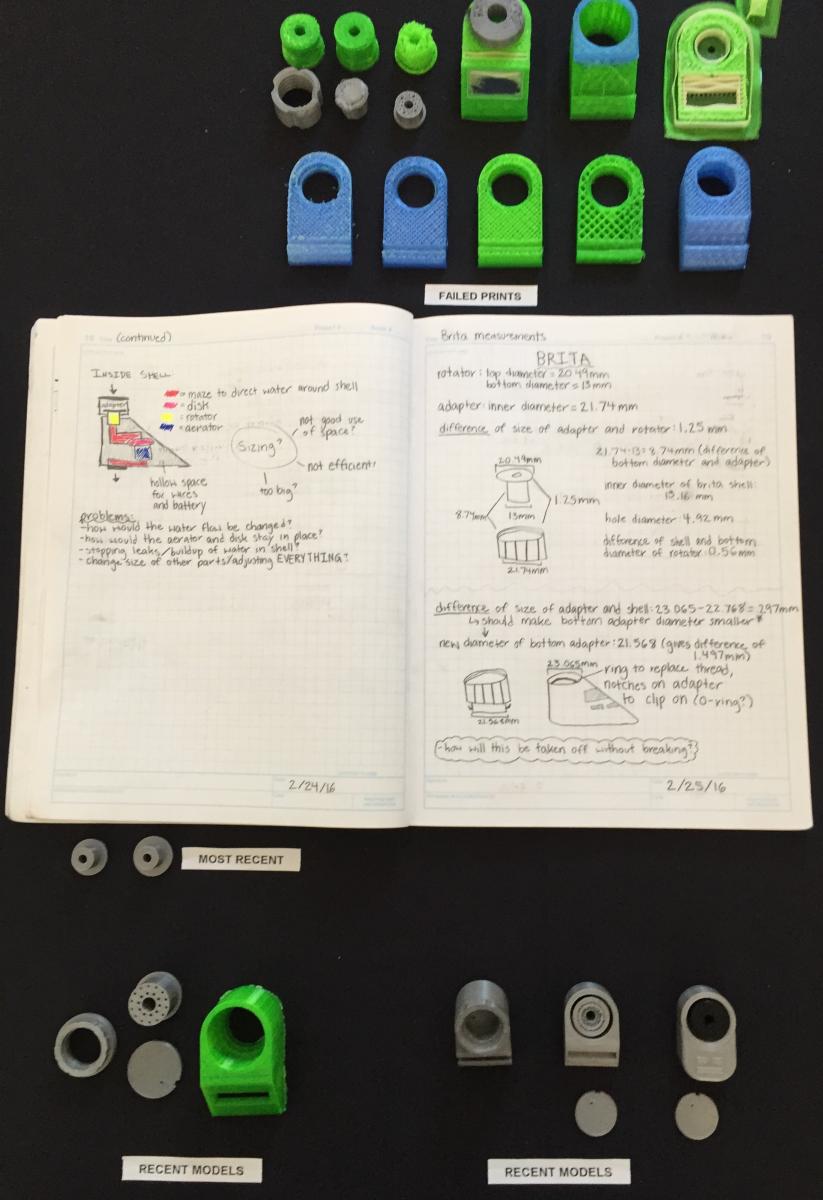 Iman M. and Claire (both '18) talked about our coding process at the Programming table. They had our most recent versions of our LCD screen on display.
Finally, at the Testing table, Isabella M.  ('16), Iman H. ('16), and Aviva ('19) told guests about the process of building, testing, rebuilding, and retesting. They had our test sink on show to illustrate this system.
Overall, we are very proud of our performance at MGTR! Everything from booking the venue to creating presentations was included in our extensive preparations for this day, and we are all very glad that our hard work payed off. Team selfie below!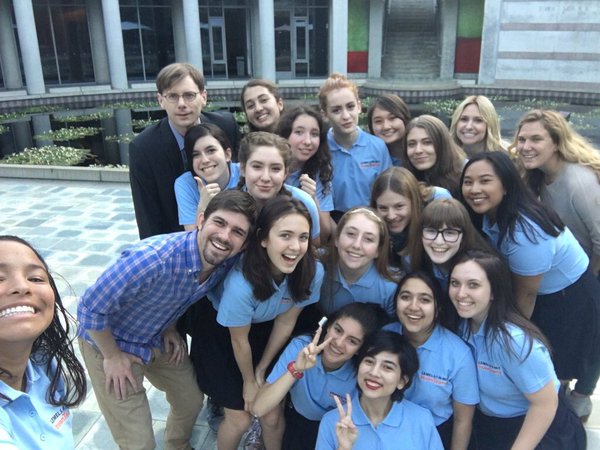 We are also very excited to use the feedback that we received to improve our invention. These reactions (both constructive criticism and positive encouragement) will be critical in our invention process moving forward.
​For frequent updates of how we are addressing this feedback as we move towards EurekaFest 2016, follow our Twitter, Instagram and Facebook!
- The Archer School for Girls InvenTeam - Los Angeles, CA ​​​​​