January Progress
The Archer School for Girls InvenTeam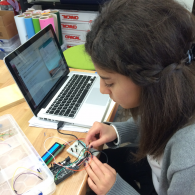 We've had a strong start to the new year!
At the beginning of the month, Administrative Lead Marcela ('16), Communications Lead Isabelle ('17), club leader Ciel ('17) and Social Media Lead Maya ('18) represented our InvenTeam at the Archer Parent Association meeting! We talked to a group of parents and faculty about the Lemelson-MIT Initiative and our faucet attachment.
This was our first formal presentation in front of a large group, and we were very pleased with the crowd's reactions to our project. Now that we have used this presentation format and have seen how responsive the audience was, we know that we can easily adapt it for future presentations.
Though only a small handful of girls actually presented, we made sure that everyone's voice was communicated at the meeting. You can watch a video of the presentation below (starting at 15:00).
We have reached a point in our process in which we are beginning to think not just about the adjustable aerator itself, but also more about the design of its shell. This month, the Product Group made advancements in the design of this shell, including creating a space to put buttons and an LCD screen. We also worked to make the shell look more finished and aesthetically pleasing while fixing internal errors. Check out the image below!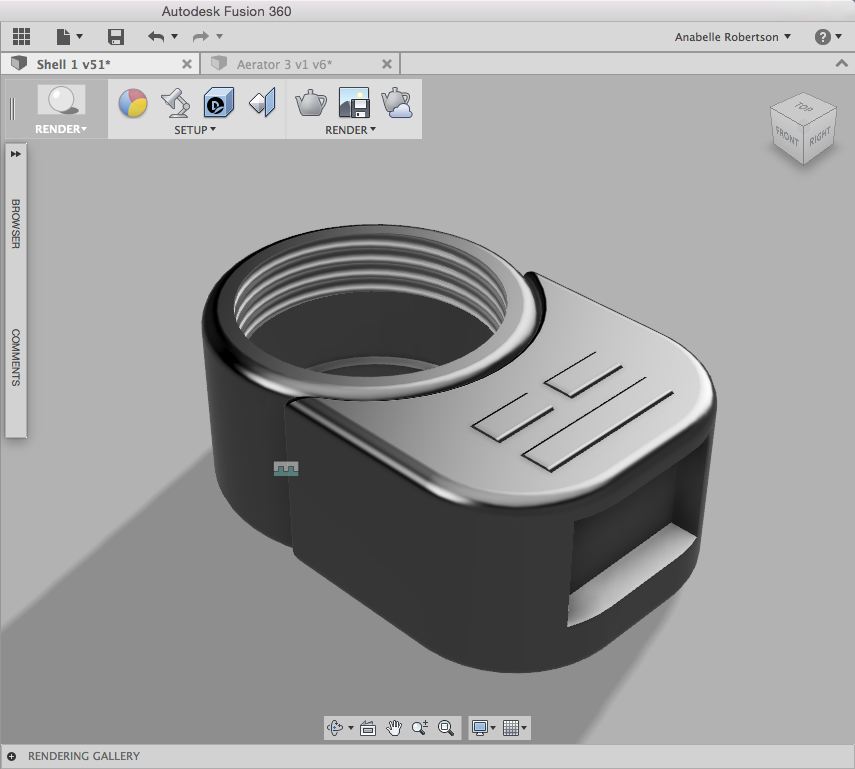 Programming Lead Iman ('18) has been improving on her potentiometer, a variable resistor that controls the amount of electricity that flows through a circuit, including removing any bugs from the code. It can now display information from potentiometers and button counters–both of which will be used in our final invention.
We are also put focus on our water meter that will track the flow rate of the water passing through the aerator. We got the water meter to work, so we can now use this technology within our product.
Lastly, our test sink is fully built! The team is making sure it is working as efficiently as possible before we use it to test our prototypes. This will also be a model for our final presentation sink that we will be bringing to EurekaFest 2016 in June. Here is a look at some of our progress.
In the next month we are organizing two events, and we hope that both of these meetings will boost community involvement!  We are continuing to push forward in planning our Mid Grant Technical Review. This includes inviting "VIPs" and organizing the event from the Communication and Administrative Leads and polishing our work on the engineering side of things. The group is also planning a meeting for the parents of the girls on our team. It will take place in early February and the team will use this evening to explain more about both our individual project and the Lemelson-MIT InvenTeam™ Program overall.
If you want more updates from us before next month's blog post, follow us on Facebook, Twitter and Instagram!
- The Archer School for Girls InvenTeam - Los Angeles, CA