Gum Survey Results
Tustin High School InvenTeam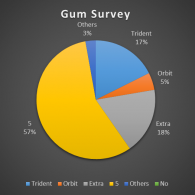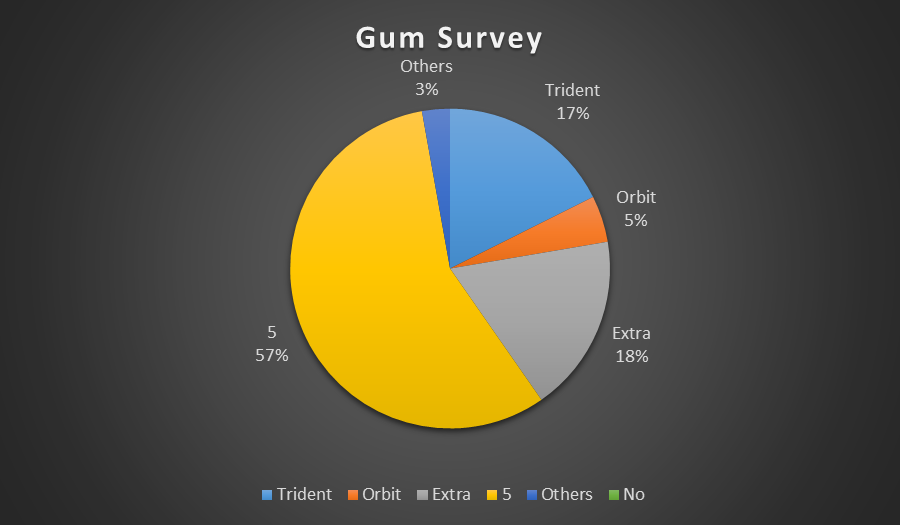 Before the year ended, our team surveyed 54% of the student population of approximately 2,000 in our school whether they chew gum and what brand they chew. This is to determine the types of gums in our school and to narrow down our research.
We searched the top five gum brands most chewed in the world and used them to ask our peers for their favorite. Based on the results, the gum brand 5 is chewed the most often by students followed closely by Extra and Trident. Five percent of our student body chews Orbit while three percent chose others such as hubba bubba.
Now that we have conducted and finished the survey, we can start testing the gums' different chemical components. We plan to focus more on the brand 5 for most of the gum in our school grounds are that brand. This can narrow down our research.