Finishing Touches in May!
The Archer School for Girls InvenTeam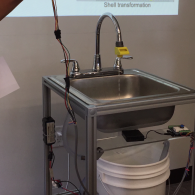 May has passed by so quickly, and we cannot believe that EurekaFest is less than a month away!
Firstly, we have been working on filing a provisional patent for the invention! We are working with a patent attorney who has volunteered his time to help us make our patent the best it can be. Luckily, the girls in the class and the club can work together to accomplish this feat. Isabella M. ('16) finished drawings for the invention, and she is working with Isabelle ('17) to write the detailed descriptions. We are filing the patent later this week!
After meeting some difficulties with leaks on our test sink, this month we built a new and improved model! This will be the sink that we bring to EurekaFest in June, and our team is glad that we have this demonstration sink done so ahead of time.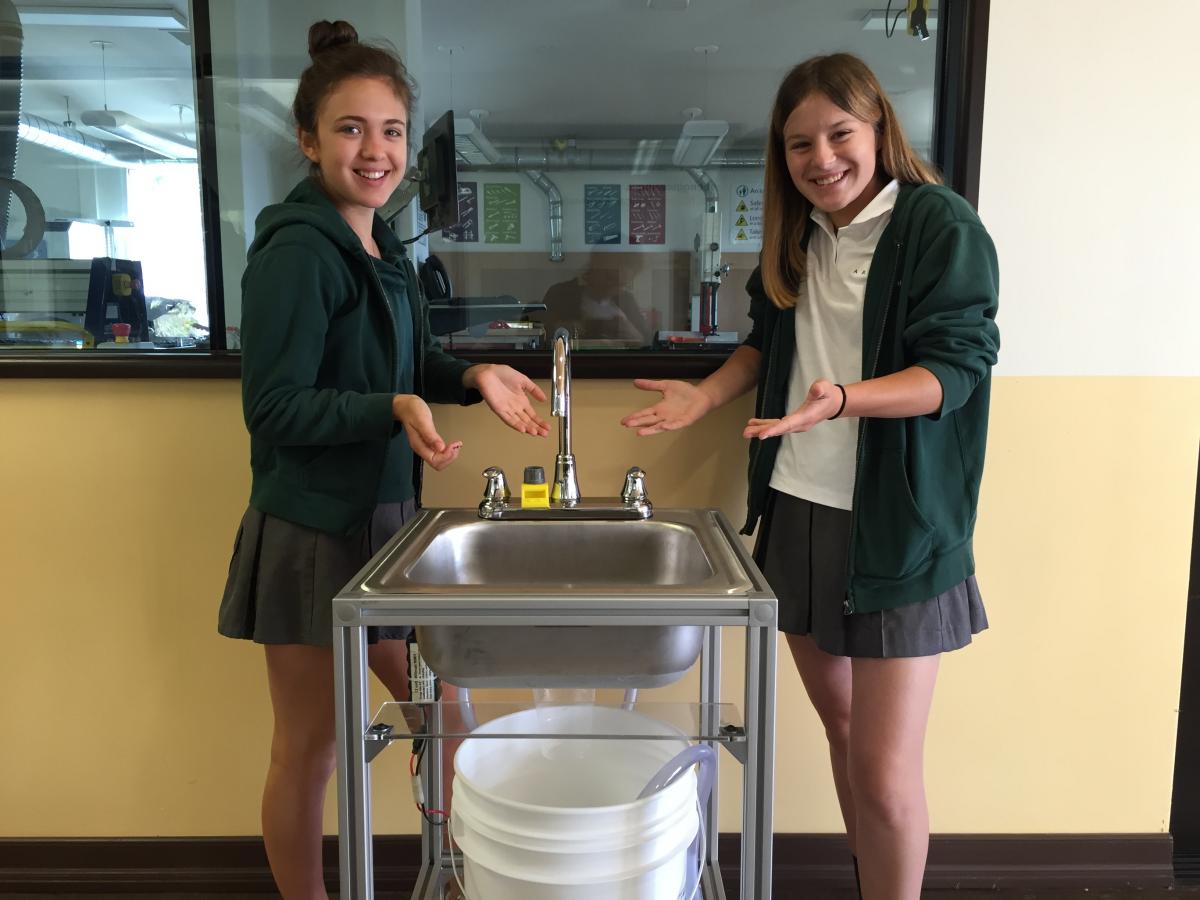 Additionally, Iman M. ('18) has made great strides in programming this month! She has added a new setting to the code that informs the user how much money they have wasted on water. This data is displayed in realtime; the money spent increases depending on how much water had been used, and these statistics are updated as water flows out of the sink. This aspect will really target users' behavior in order to make long-term change, which is our ultimate goal; if a user sees how much money they are money they are spending on water, they are more likely to change their behavior than if they were just shown a number of gallons that they have used.
She is also working on integrating emoticons into our displays. For example, when a user uses an amount of water that is higher than the recommended amount, frowning faces show up on the screen.
Finally, Iman is close to finishing the program so that users can adjust a setting to tell the device how many users use the faucet on a daily basis. This way, the displayed recommended amounts are accurate for the household.
All of this hard work has lead up to our presentation at our school's STEM Symposium! On Saturday, May 21st, Archer held its annual STEM Symposium, "an opportunity for Los Angeles high school students who have completed independent or small group projects in STEM to present their findings in front of their peers and industry professionals." Not only did we hear from Gary K. Michelson, M.D. about scientific innovation, but we were also lucky enough to host the Crossroads InvenTeam at the Symposium!
The Crossroads InvenTeam presented in the first breakout session, and we presented in the third. Therefore, we were each able to interact with each other between and after sessions and see each other present. To hear from another InvenTeam was a wonderful experience; we gained inspiration from their presentation and know how to better move forward.
This was the first time since our Mid-Grant Technical Review that we presented directly to the Archer community, which was a great opportunity for us to recieve feedback. For our presentation, we used a draft of our slideshow that we will ultimately use for EurekaFest. It was great to get the presentation up on its feet!
To get more updates as we race towards EurekaFest 2016, follow our Twitter, Instagram and Facebook!
​- The Archer School for Girls InvenTeam - Los Angeles, California