February Productivity
The Archer School for Girls InvenTeam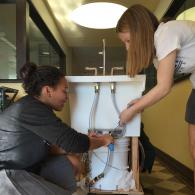 To begin the month, our team had meeting for all of our parents in order to inform them about the Lemelson-MIT Program at Archer and give them information about EurekaFest 2016. We held the meeting in our library after school.

After every member (from both the class and the Monday lunch club) introduced herself to the parents and chaperones, Administrative Lead Marcela ('16) lead the presentation. At the end, the entire team had time to show off what we've accomplished so far! This included progress in programming, our test sink, and prototype faucet attachments and aerators.

Our parents are a crucial part of our team, so this event was a perfect way to begin communication with them. They were able to give us feedback regarding our design, community outreach and communication that will be very useful to have moving forward.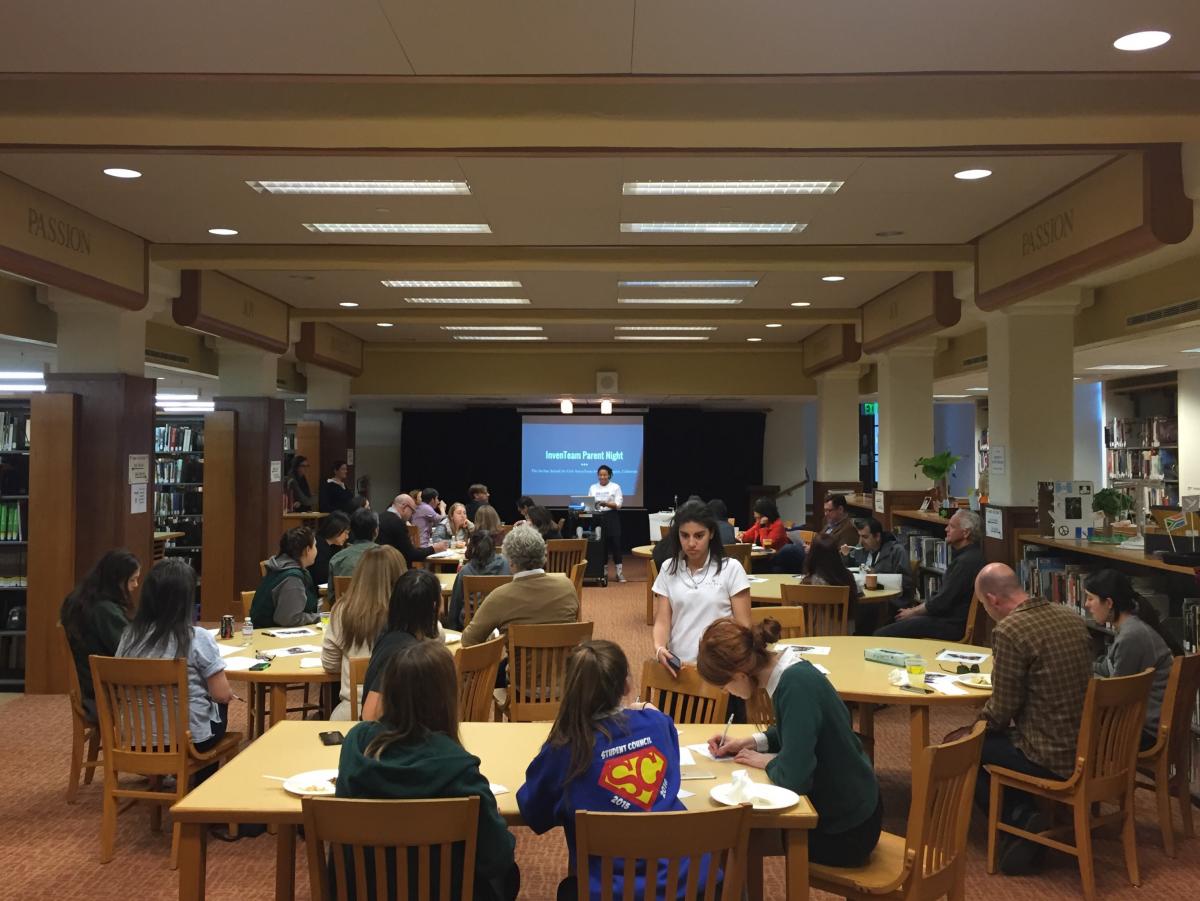 During this meeting, a parent also volunteered to help us make connections with contacts outside of the walls of our school. Though we are still working on creating connections with these groups, this month we created a general fact sheet that we will be able to use when reaching out. We are also exploring different channels through which we can present our invention to the public in April.

About a week ago, our school got a new 3D printer that we are able to use! After a few debates, our team decided to name the printer "Clifford." We cannot wait to begin using it to print our aerators and shells.

In terms of actually building our invention, the Prototyping Team has continued to finalize the designs for both the aerator and shell. Our main focus in both of these areas this month has been resizing our designs so that they can perfectly house the LCD screen that will display comparative statistics regarding water usage.

Additionally, we have spent time putting the finishes touches on our test sink. Though it has leaked a few times, we have been reconfiguring it so it works as it should. This has been a team-wide effort; even the girls who usually work on finance and communications have joined in to get the sink up and running!

With regards to programming, Iman M. ('18) has been polishing the code, even though she's had to work on a loaner computer for the majority of the month. We have also been making sure that our water meter and the code that Iman has been working on will work together. For more details on this (and more), watch the video below!
During February, the InvenTeam club at our school went through a revamp! Now, the weekly lunch club will be able to work more closely with the team of girls who are in the class. This connection will be aided by our new method of communication. Each team member (both in the class and the club) has started to create a daily "vlog", or a video blog, that explains verbally what she have done for the day. For our team, this is an effective documentation system and makes it easier for us to keep track of everyone's progress.

Finally, at the end of the month, Marcela ('16), Isabelle ('17) and Maya ('18) presented about our invention at an Upper School meeting (below)! We are excited that we had the chance to reach out to our immediate community to spread the word about our project.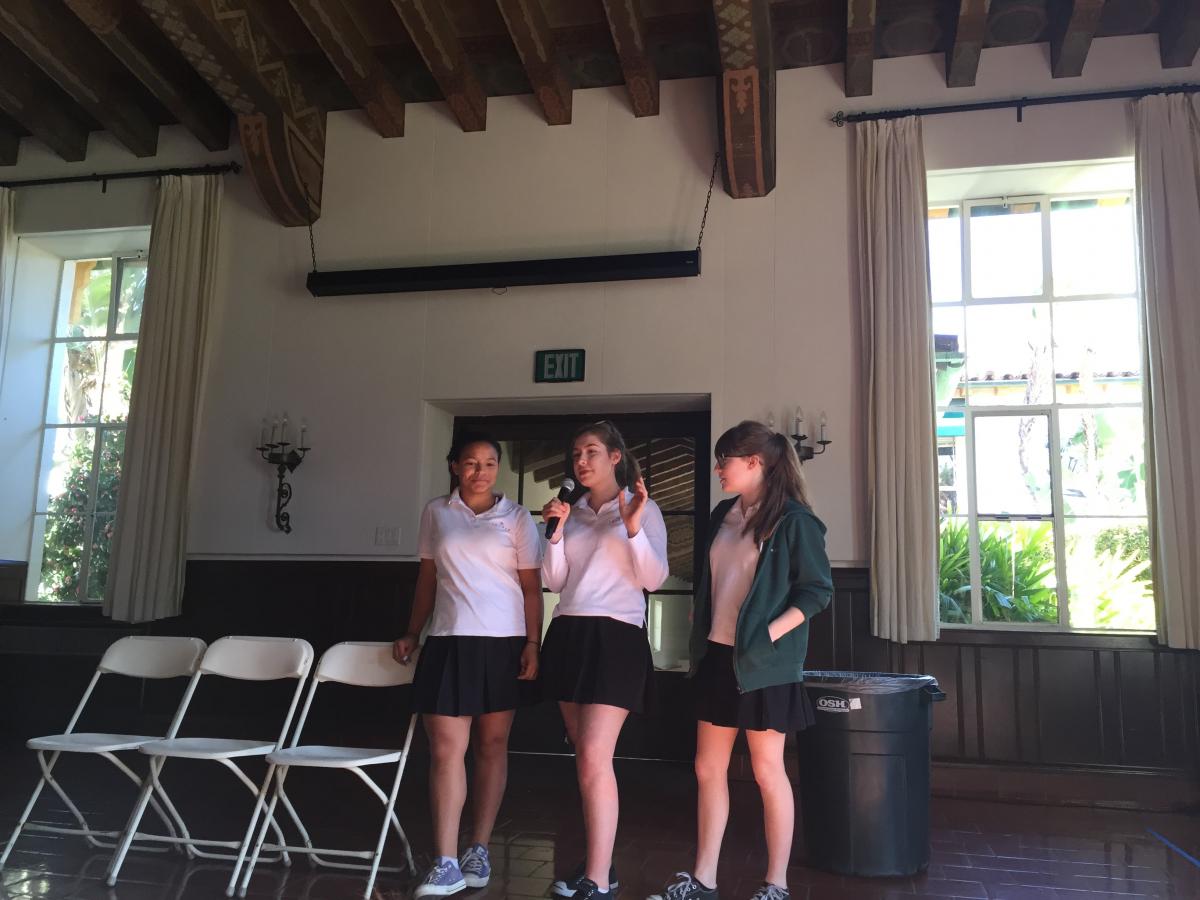 In about two weeks, we will finally have our Mid-Grant Technical Review! The entire team has been looking forward to this event for so long, so we are excited that it is almost here. For more updates as we continue to work towards this date, follow our Twitter, Instagram, Facebook, and team blog!

- The Archer School for Girls InvenTeam – Los Angeles, CA