December Accomplishments
The Archer School for Girls InvenTeam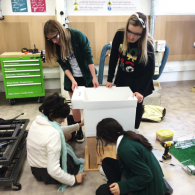 Hello again!
December isn't even halfway through, and we've already completed the majority of our goals for this month.
Our Product and Prototyping subgroup has been working with our CAD, or computer-aided design, program day in and day out. We've completed our first draft of our aerator, and we 3D printed our designs this week!
The Engineering team developed and built our sink shell design that we will test our prototypes on. We will also use this sink for future presentations–whether they be at school assemblies, parent meetings or EurekaFest 2016. Watch all of the action below!
In terms of programming, we've been creating a code that will read and compute an average of output data and then display that average on a screen. Throughout the coding process, we have continued to re-evaluate the most effective way to collect and measure data.
Our social media has been buzzing over the past month over the release of a video of when Dr. Cheryl Saban announced to us that we were an official Lemelson-MIT InvenTeam back in October. We feel that this video conveys our excitement, both towards our faucet attachment and the Lemelson-MIT Program as a whole.
To further help organize our inventing process, we also implemented an online Gantt program this month. It syncs with Basecamp, another project management tool that we have been using, to create a systemized timeline. We hope that this new program will help streamline our project.
Finally, we've decided to produce plush toys that we can sell at our school and greater community. The toys will be of our project's mascot, Scout the Drought Trout, and will aid in our efforts to raise donations for our project.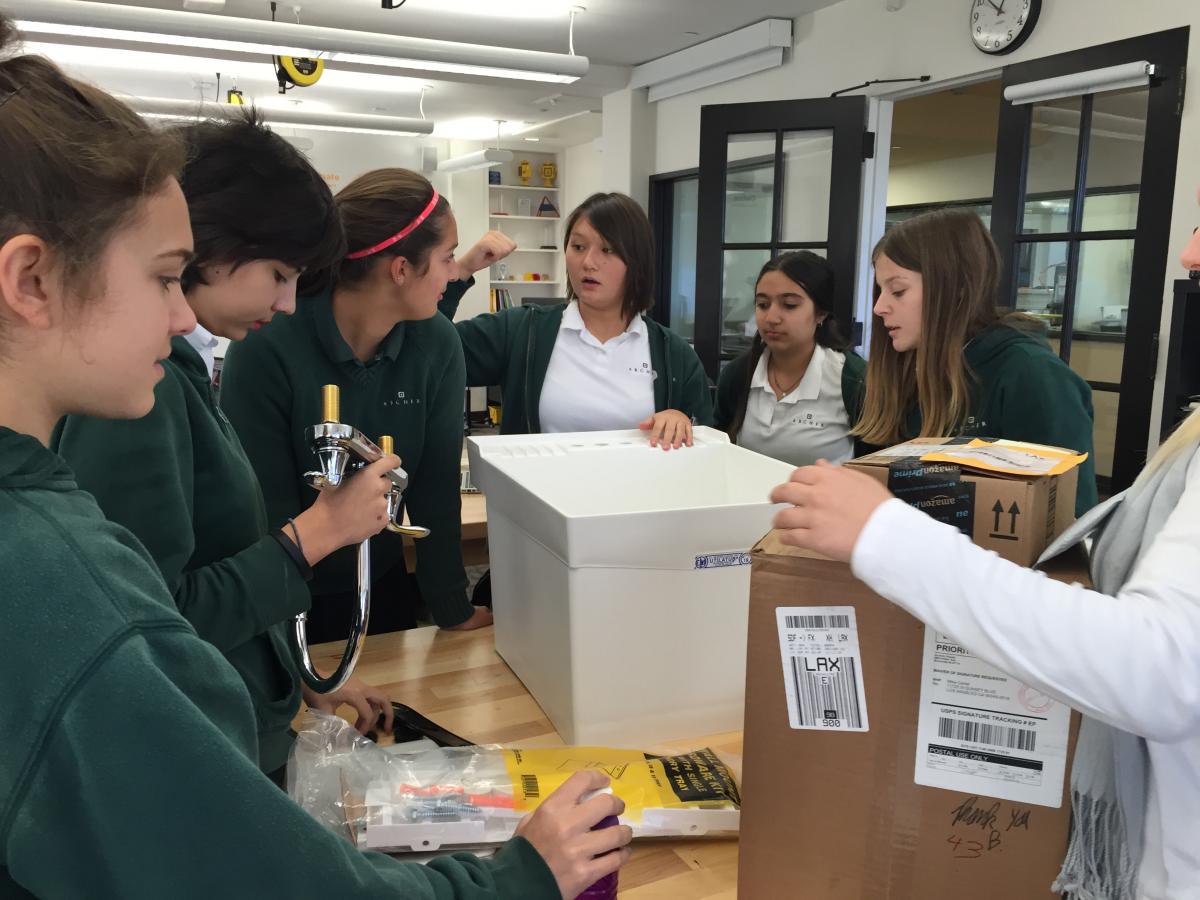 For more updates on our inventing process, follow us on Instagram, like us on Facebook, or tweet us on Twitter.
We wish you all a happy, healthy holidays and a new year filled with excitement and innovation!
- The Archer School for Girls InvenTeam - Los Angeles, CA