Mary Beatrice Davidson Kenner
Sanitary Belt, Walker, Toilet Tissue Holder
Consumer Devices
Mary Beatrice Davidson Kenner was a remarkable 20th-century inventor who received five patents. In spite of enduring racism her entire life, Kenner succeeded in patenting inventions that made everyday life easier. Her inventions include the sanitary belt - a predecessor to the maxi pad, a serving tray and pocket that connect to a walker, and a toilet paper holder that ensures the loose end of the paper is within reach.  
Kenner was born into a family of inventive thinkers on May 7, 1912 in Monroe, North Carolina. Her father, Sidney Nathaniel Davidson, patented a clothing presser in 1914 that could fit into a suitcase. Her maternal grandfather, Robert Phromeberger, invented a tricolor light signal for trains and a stretcher with wheels for ambulances. Kenner's sister, Mildred Davidson Austin Smith, grew up to patent a board game in 1980.  
As a young child, Kenner was always coming up with creative solutions to problems. At the precocious age of six, she attempted to invent a self-oiling door hinge. Other childhood inventions included putting a sponge at the tip of an umbrella to soak up rain water, and a portable ashtray to attach to a cigarette pack.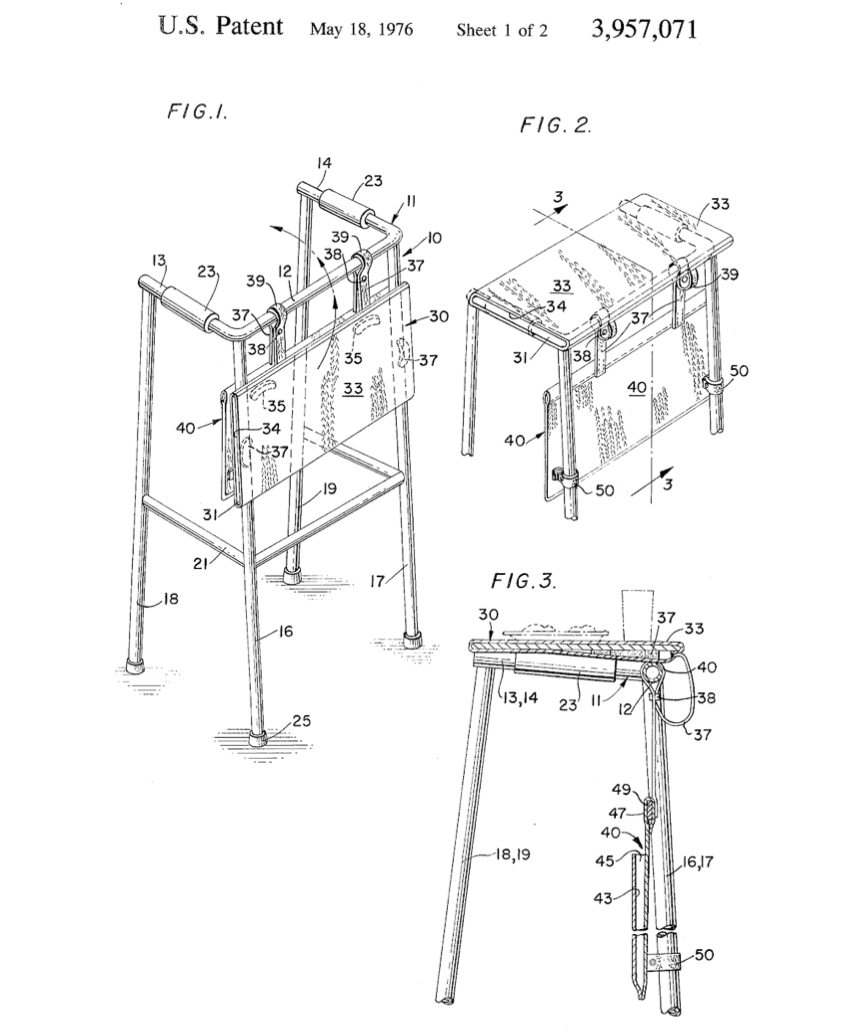 In 1924, the Davidson family moved to Washington, D.C. and Kenner graduated from Dunbar High School in 1931. She enrolled at Howard University, but subsequently dropped out due to financial constraints. To make ends meet, she held various jobs, and became a federal employee during World War II. After the war, Kenner became a professional florist, while simultaneously inventing in her free time. In 1951, Kenner married James "Jabbo" Kenner and the couple fostered five children, eventually adopting one son.   
Kenner's first patent came in 1957 for the sanitary belt, which was used to hold sanitary napkins in place. This was before adhesive maxi pads and tampons were invented. Although Kenner had invented the sanitary belt years before, she could not afford to file for a patent, and she experienced racism in her quest to obtain a patent. "One day I was contacted by a company that expressed an interest in marketing my idea. I was so jubilant … I saw houses, cars and everything about to come my way," Kenner remarked in Laura F. Jeffrey's book, Amazing American Inventors of the 20th Century. "Sorry to say, when they found out I was black, their interest dropped."   
Kenner continued to invent in spite of obstacles. In 1976, after her sister was diagnosed with multiple sclerosis, Kenner patented a walker with an attachable tray and pocket for carrying items. In the 1980s, Kenner invented a toilet paper dispenser with paper that was always reachable, and a back washer that could be mounted to a shower wall.   
Kenner passed away on January 13, 2006 in Washington, D.C. at the age of 93. Although she never received awards, fame or wealth during her lifetime, Kenner's inventions had an enduring impact on everyday life.