Smithsonian Brings Traveling Skateboarding Program, Innoskate to Cambridge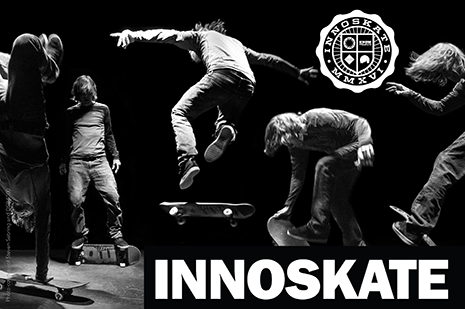 Legendary skaters Rodney Mullen and Christian Hosoi join MIT experts for a fun and educational event.
The Smithsonian's Innoskate program, which celebrates invention, innovation and creativity in skate culture, heads to Cambridge, Mass., October 28 and 29. Innoskate 2016, a unique and successful collaboration between the Smithsonian's Lemelson Center for the Study of Invention and Innovation and skateboarding community representatives The Boardr and KNOW Projects, have joined with the Lemelson-MIT Program to create an entertaining and educational festival at the Massachusetts Institute of Technology (MIT) and Lynch Family Skatepark.

Innoskate 2016 will kick-off Friday, October 28 with a special evening event featuring skateboarding legend Rodney Mullen; artist, photographer, and filmmaker Steven Sebring; and MIT inventors and innovators from the Edgerton Center to explore the intersections of art, technology, creativity, and innovation. On Saturday, October 29 at the Lynch Family Skatepark discussions and activities will explore the history and technological evolution of the skateboard (how skaters and innovators work together to push the boundaries of skating) and an exploration of cognitive science and how the brain learns and remembers how to perform skate tricks. There will also be a special session that explores the creation of the Lynch Family Skatepark highlighting how the park helps preserve the environmental stability of the Charles River while also providing a community center for self-expression. Participants will also enjoy additional hands-on educational activities, demonstrations, art projects, public skating and a best trick contest.
Innoskate 2016 has been made possible through the generous support of the United States Patent and Trademark Office (USPTO) and the participation of Vans, MIT, MIT Edgerton Center and Formlabs, among others.
Related Articles
Learn more about Innoskate here