Invention Convention, Cambridge, MA - POSTPONED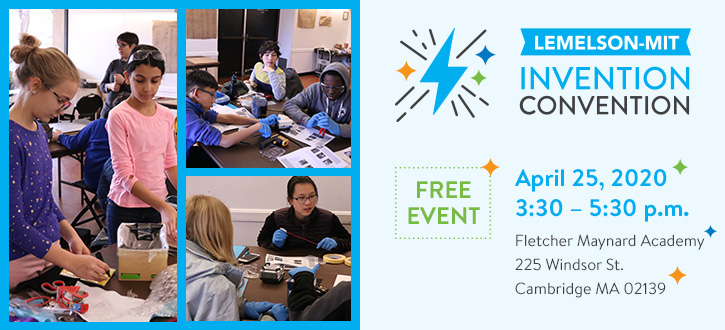 Fletcher Maynard Academy Cambridge, MA
As part of the Cambridge Science Festival, The Invention Convention will be postponed. This is in the interests of everyone's health in response to COVID-19.
The new details are TBD.
Stay tuned!
Although our registration page & details will change, registration is still open.
In the meantime, KEEP INVENTING!
For teachers & educators who want to inspire invention with your students, here are some fun easy to set-up lesson plans to start your students off in an inventive frame of mind:
 
Questions? Please contact Pascha Griffiths: pascha@mit.edu
An Invention Convention is like a science fair, but focuses on giving children in grades K-8 the opportunity to think creatively to solve real-world problems. Students will develop a model or prototype of their solution – an invention – to share at the convention. The process leading up to the Invention Convention should be fun and self-directed with some support from caring adults! Once signed up, participants will receive an invention packet and log book to help them along the way. Not only is the Invention Convention educational and fun, it's also free to participate!