EurekaFest 2020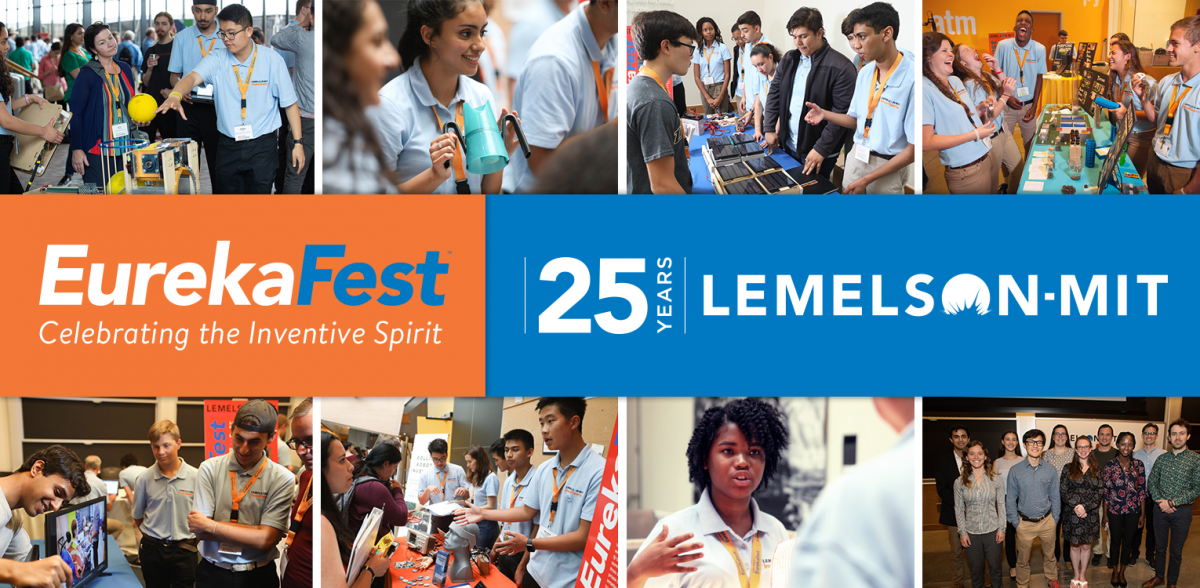 -
Online
2020 marks the 25th anniversary of the Lemelson-MIT Program and although our celebration will not be in Washington, D.C. as planned, we are planning a unique virtual EurekaFest this year on Wednesday, June 17th from 5:00 to 6:30 p.m. ET.  Check below to see what to expect during EurekaFest, and on June 17th at 5 pm ET, click the blue button to join the webcast!
Thank you to our sponsors: The Lemelson Foundation, Prasad Kothari, and Michael J. Cima and Tina Cortesi
Check out past EurekaFests in our photo albums.