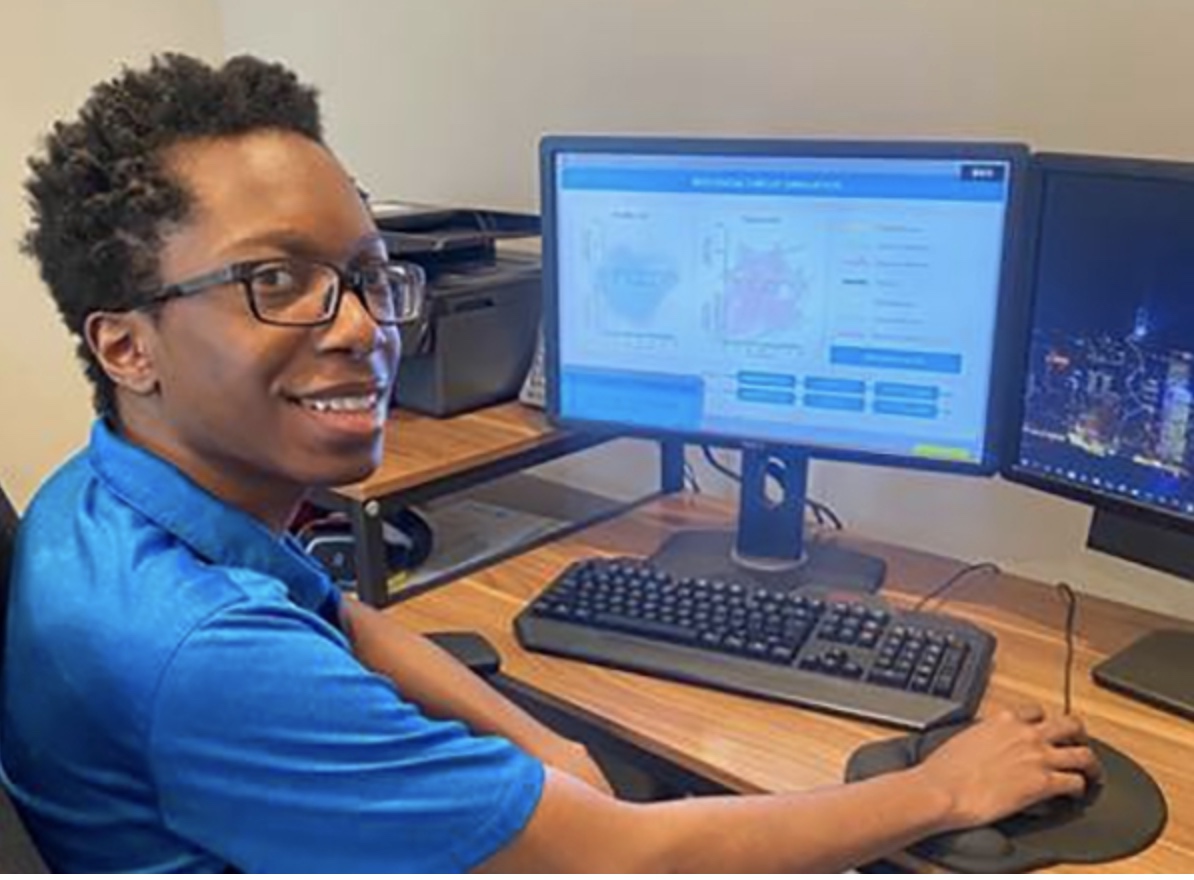 Helping students realize the value of biology, life science, and invention.
Empowering a new generation of young scientists and inventors.


October 15-December 10
Virtual sessions will run Saturdays from 2-5 PM EST and 11-2 PST 
Registration open September 20-October 2, 2022! Register here. 
The Biogen Community Lab and Lemelson-MIT Program invite you to participate in:
Biogen-MIT Biotech in Action: Virtual Fall 2022
This eight-week long virtual program will provide students with the opportunity to expand their knowledge and skills in STEM, while getting a real inside view of what it is like to work for a biotech company. Students will use virtual labs, online learning and conferencing software, and real-time conversations with employees of both Biogen and MIT to learn all about biotechnology and invention with a focus on Alzheimer's disease and Digital Medicine.
Open to all students currently in 10th-12th grade in the U.S. and 14-18 years old globally. Priority will be given to students from low -income households and groups historically underrepresented in science.
COST IS FREE!
Questions: Contact us at communitylab@biogen.com
Registration begins September 20, 2022 and closes at midnight on October 2, 2022
When registration opens,  you may click here to access the application.  
---
About Biogen-LMIT Biotech in Action (BIA)
BIA is a program for students in grades 10-12 that fosters a passion for science and invention, especially in students underrepresented in STEM fields and disciplines.  
Online programs are offered during the summer months and across the regular school year. Students enroll as individuals and are assigned to a team. Teammates work together to complete virtual lab simulations with Labster (an online tool), prepare research posters, and consider inventions to improve the lives of others. 
Students meet and interact with many people to gain inside views of the biotech company and the institute, including:
Biogen employees

MIT faculty, staff, and students

Young inventors from the Lemelson-MIT Program's (LMIT) initiatives 
 Research and data indicate that BIA helps students: 
Expand their knowledge of the sciences

Reap insights into college and career possibilities in the biological and life sciences 
 Learn more about previous Biotech in Action programs: 
About Biogen-LMIT Biotech in Action: 
The Biogen Community Lab and LMIT launched BIA in 2020 as a way of preserving a summer learning opportunity for students who could no longer attend in-person during the COVID-19 pandemic. The two entities continue to collaborate on the joint offering through their commitment to empowering the next generation of young scientists and inventors. 
For more information, contact Leigh Estabrooks, LMIT's Invention Education Officer, at leighe@mit.edu.