InvenTeam Grant Application Webinars
Join our webinars where you will hear from Lemelson-MIT staff and our Invention Education Fellows. 
View the presentation here. 
Grant Information Webinars (register here)
April 4 & April 18

Resource Week features tools that are available to assist in the invention process.
April 10-13
   For more information and to register for each session, click here.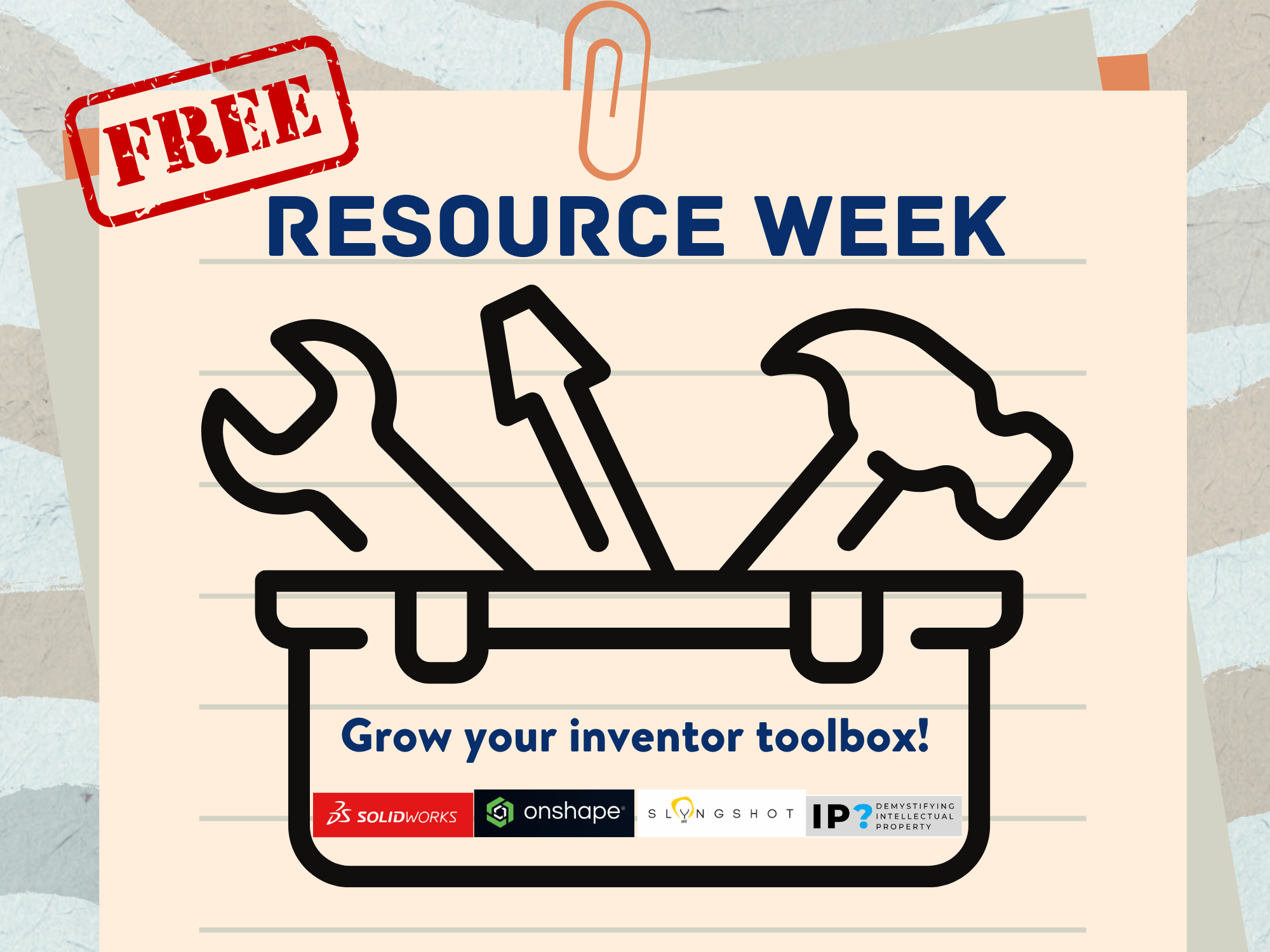 April 10: Sustainabilitiy
   April 11: 3D Modeling
   April 12: Entrepreneurship
   April 13: Intellectual Property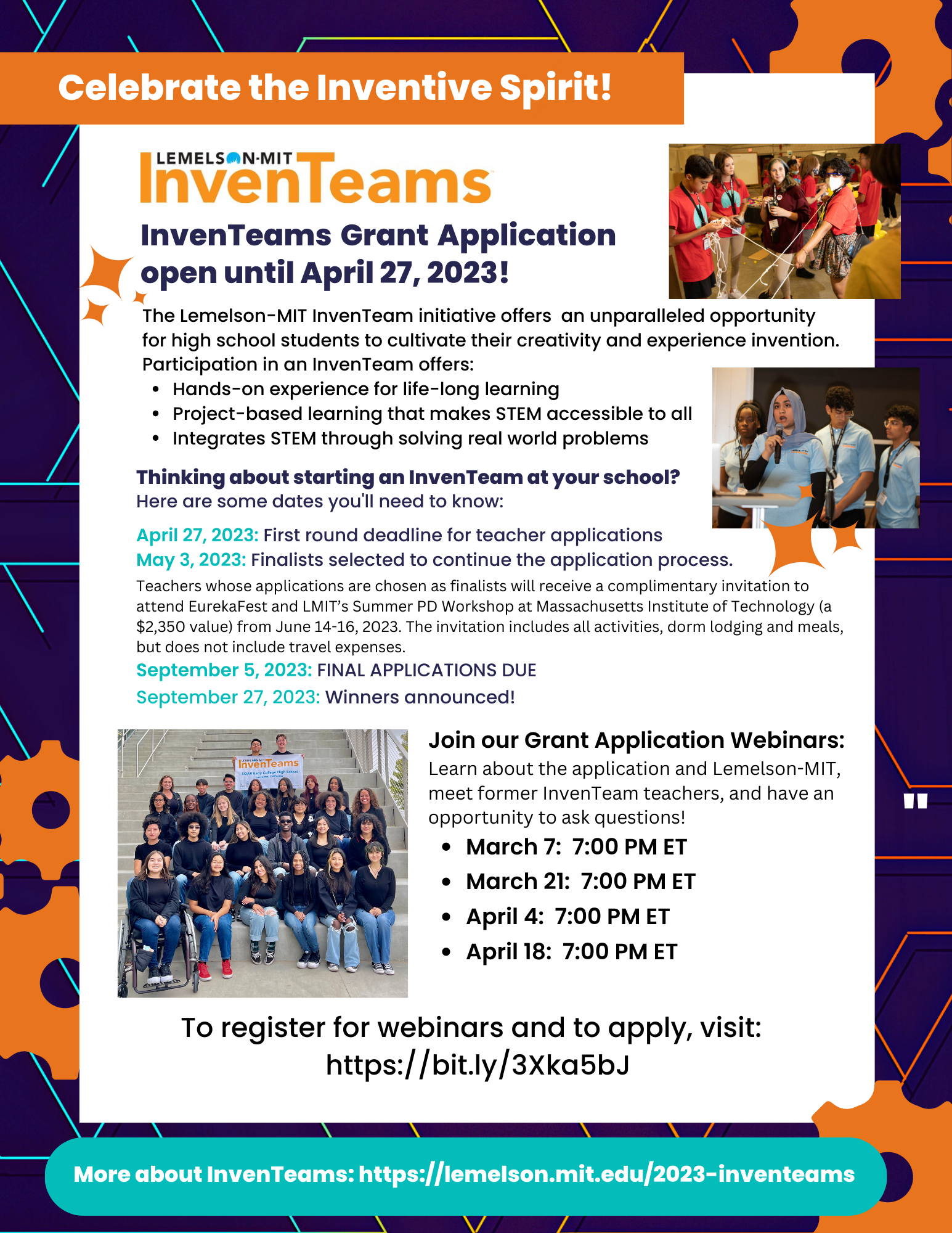 Celebrate the Inventive Spirit!
Download the flyer here. Please share with others!