GREENON HIGH SCHOOL INVENTEAM AWARDED A PATENT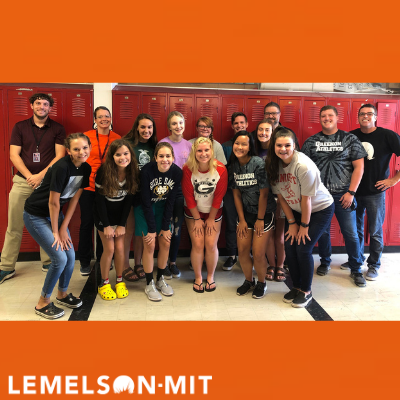 The 2019-2020 InvenTeam from Greenon, Ohio was awarded a patent on January 25, 2022 for their system to prevent human-made debris in the sewer system from entering local waterways. In addition to support from LMIT, the team received assistance from Microsoft's MakesWhatsNext Patent Program. Congratulations, Greenon!
This is the 13th patent that has been awarded to a LMIT InvenTeam. We are proud of the achievements of all of our InvenTeams and hope for a bright future for the students and educators. 
View the patent here.
The patent was the result of a lot of hard work. In February of 2020, the Greenon Local Schools InvenTeam held their Mid-Grant Technical Review where they presented the prototype of their animal-friendly net system that covers the end of drain pipes and catches litter and debris, stopping it from entering local waterways. It was only a few weeks later on March 13, that their school shifted to remote learning due to COVID-19. The InvenTeam was disappointed that they couldn't meet in person but that did not deter them from continuing to work on their project separately from home.  
Lemelson-MIT helped to connect the team of five teachers and 14 students, 12 of which are female, to patent attorneys at Microsoft's #MakeWhatsNextProgram which supports female inventors. The #MakeWhatsNextProgram offered pro bono support to help the Greenon Lemelson-MIT InvenTeam file for a patent with the United States Patent and Trademark Office. The team's design is now patent pending! 
"While our team is hopeful that we will obtain a patent for our idea, we are still focusing on our primary objective which is to make a difference in our community," said Greenon STEM Teacher Tom Jenkins.
The InvenTeam certainly already is making positive impacts in their community. Congrats to the students and teachers from Greenon Local Schools for their perseverance and hard work on their invention and their U.S. Patent Award. We can't wait to see what's next!