Invention Education: For Real
Real People, Real Problems, Real Solutions
"Never abandon your vision. Keep reaching to further your dreams." 
–Benjamin Banneker 
K-14 education professionals, join your peers and leading practitioners in our three-day, in-person and virtual, professional development workshop.  Learn how invention education helps K-14 administrators and educators address the federal STEM education strategic plan by offering programs that are: 
Transdisciplinary
Build computational literacy
Support students' engagement in their local communities. 
 
Transform your approach to teaching and facilitating K-14 student learning through our evidence-based model, backed by published research and case studies.  You'll hear from expert speakers, educators, and colleagues about activities and techniques that help inclusive and diverse student populations develop confidence in their ability to engage in STEM and pursue STEM college and career pathways.  
Community college educators will hear from faculty and administrators about i3 -- the new Invention and Inclusive Innovation program for community colleges being prototyped with multiple colleges in California. 
As an added bonus, attendees will have unlimited access to LMIT's EurekaFest. At this culmination event for InvenTeams® in real time you will hear the students describe their process and results, and showcase their invention prototypes.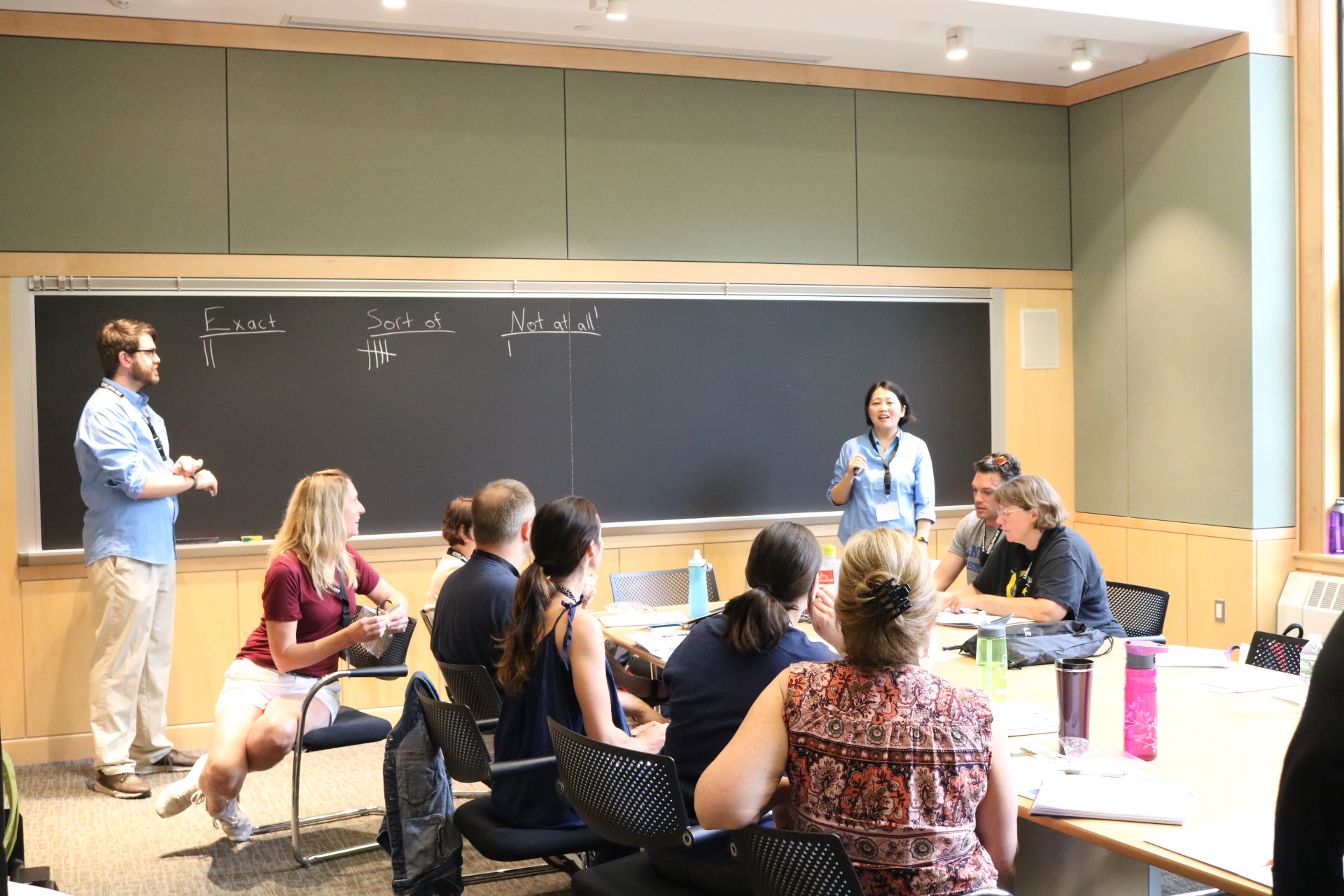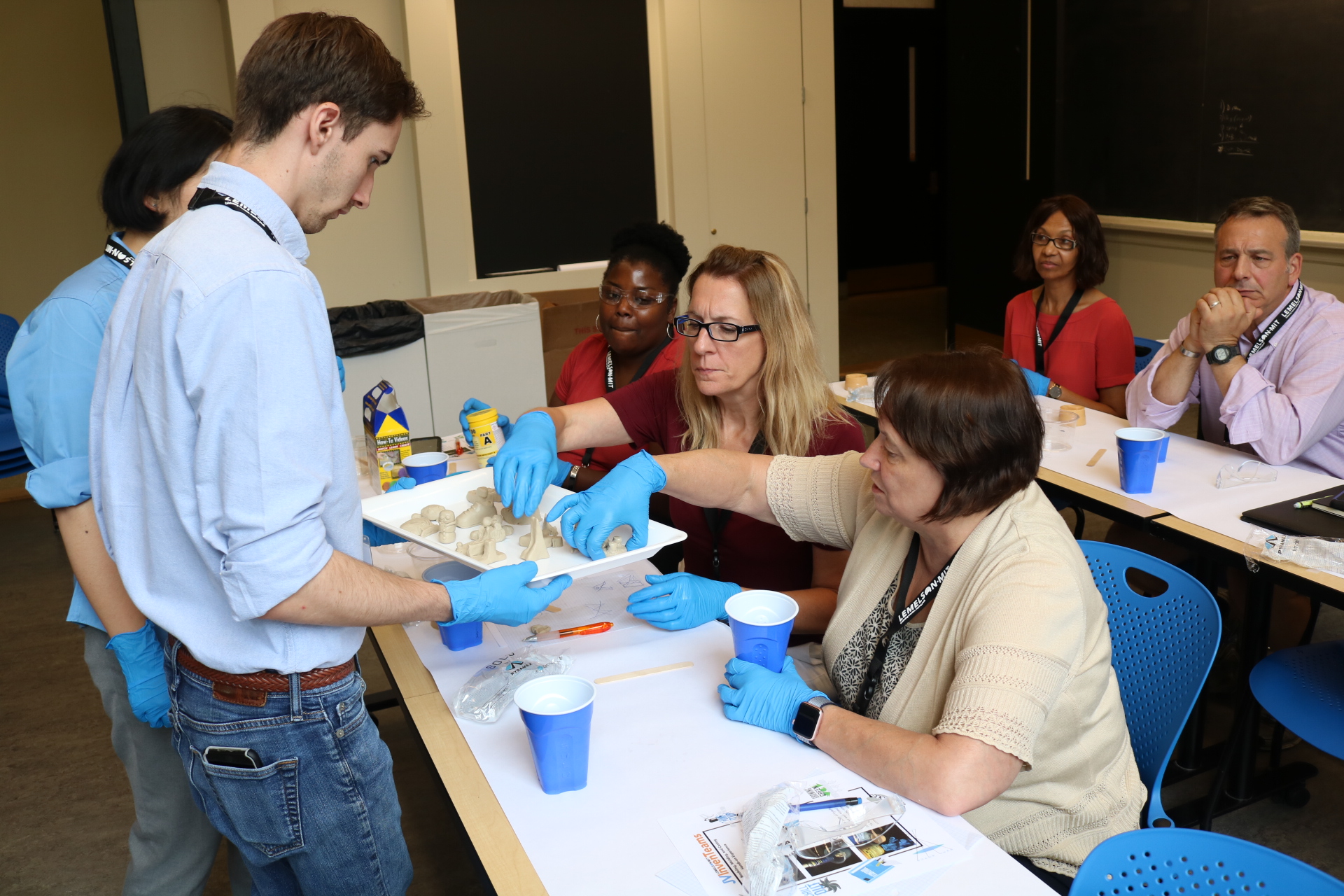 Who Should Attend?
Administrators and Superintendents 
Educators at all levels 
Community College Administrators and Faculty 
After-school professionals 
 
We encourage participation by teams consisting of both administrators and educators committed to creating pathways to invention for students. 
Invention is interdisciplinary, so educators from all disciplines are invited to attend. 
What will you learn?
Administrators and educators, of varying levels of experience with invention education, will develop the capacity to help students learn to think and act as inventors. There will be separate tracks for administrators and for educators by experience (new to invention education, experienced, and community college level). There will be separate tracks for administrators and for educators by grade span.  
 
Participants will learn: 
Approaches to engaging students from diverse backgrounds in STEM learning 
Ways to develop students' capacities to think and act as inventors 
Hands-on activities that will help students become creative problem solvers 
Best practices for strengthening STEM, entrepreneurship, and enrichment programming 
Program Schedule
Below is a brief outline of the workshop schedule for the three days. Further details about breakout session topics will be added soon.
Day 1 - Wednesday, June 15: 
LMIT Welcome Breakfast: Intro to Invention Education (IvE), InvenTeams & EurekaFest (in person) 
EurekaFest: Student Invention Showcase
EurekaFest: Student Presentations
Networking Lunch (in person) 
Optional Events: MIT campus tours (in person) or LMIT Welcome Session (virtual) 
Evening Reception (Cocktails & Hors d'oeuvres)
Day 2 - Thursday, June 16: 
Optional Networking Breakfast (in person) 
Morning Breakout Sessions by IvE theme (5 options) 
Networking Lunch (in person)  or Lunch&Learn Hosted by Greenlight (Virtual) 
Keynote Speaker 
Afternoon Breakout Sessions by Grade Span (5 options) 
Morning and afternoon breakout session topics will include: 
Growth Paths for Invention Educators 

Invention Adventures and Invention Conventions 

Inventing in Your Community 

Invention and Entrepreneurship at Community Colleges  
Virtual Attendee Networking Reception (Avatar Session) 
Day 3 - Friday, June 17: 
Optional Networking Breakfast (in person) 
Morning Breakout Sessions with Hands-On Activities (5 options)
Morning breakout session topics will include: 
Inventing and Physical Computing 

Activities to Introduce Students to Invention Education 

Toy Design 

IoT 
Networking Lunch (in person) 
Keynote Speaker 
Afternoon Breakout Discussions by Grade Span (5 options) 
Full Group Share-Out and Closing 
Meet the Presenters!
Session Leaders
Join and learn from leaders in Invention Education. Below is a selection of our confirmed presenters for the 2022 workshop.
Mark Bayaúa
Director of STEM Innovation Programs, Think Together
David Bayne
Teacher, Woodland Joint Unified School District
Gloria Bañuelos, PhD
Thinkabit Lab Lead, Qualcomm
Dr. Rebecca Corbin
President & CEO, National Association for Community College Entrepreneurship (NACCE)
Stephanie Couch, PhD
Executive Director, Lemelson-MIT Program
Carmen Diaz
Engineering Teacher, Gilbreath-Reed Career and Technical Center
Nia Gipson
Director of STEAM and FIRST Robotics Coach, Saint Joseph Preparatory High School
Ed Hernandez
Technology Teacher, Tustin High School
Kim Hillson
iSTEM Teacher, Tewksbury Middle School
Eileen Lindsey
iSTEM Teacher, Tewksbury Middle School
Carlos Marquez
Program Development Specialist – STEAM, Think Together
Steve Meyer
Manager, STEM Education, Fox Valley Technical College
Katherine Owens
Innovator for STEM, Design, and Entrepreneurial Education, Washington Episcopal School
Leslie Wright
Chemistry Teacher, Margarita Muñiz Academy
Pricing
Virtual:
$750
Workshops Sessions from 10 am - 4 pm ET each day
In-person:
$1500* 
In person activities will be held on the MIT Campus, Cambridge, MA 
Workshop Sessions from 10am - 4pm ET each day 
In Person Perks: 
Breakfast (prior to sessions) and lunch provided all three days 
Evening Reception on Day 1 
Swag Bag
Recordings will be provided to all attendees
*Travel and accommodations not included
Registration
Join your peers and education leaders and take Invention Education to the next level!