Invention Education: For Real
Real People, Real Problems, Real Solutions
"Never abandon your vision. Keep reaching to further your dreams." 
–Benjamin Banneker 
K-14 education professionals, join your peers and leading practitioners in our three-day, in-person and virtual, professional development workshop.  Learn how invention education helps K-14 administrators and educators address the federal STEM education strategic plan by offering programs that are: 
Transdisciplinary
Build computational literacy
Support students' engagement in their local communities. 
 
Transform your approach to teaching and facilitating K-14 student learning through our evidence-based model, backed by published research and case studies.  You'll hear from expert speakers, educators, and colleagues about activities and techniques that help inclusive and diverse student populations develop confidence in their ability to engage in STEM and pursue STEM college and career pathways.  
Community college educators will hear from faculty and administrators about i3 -- the new Invention and Inclusive Innovation program for community colleges being prototyped with multiple colleges in California. 
As an added bonus, attendees will have unlimited access to LMIT's EurekaFest. At this culmination event for InvenTeams® in real time you will hear the students describe their process and results, and showcase their invention prototypes.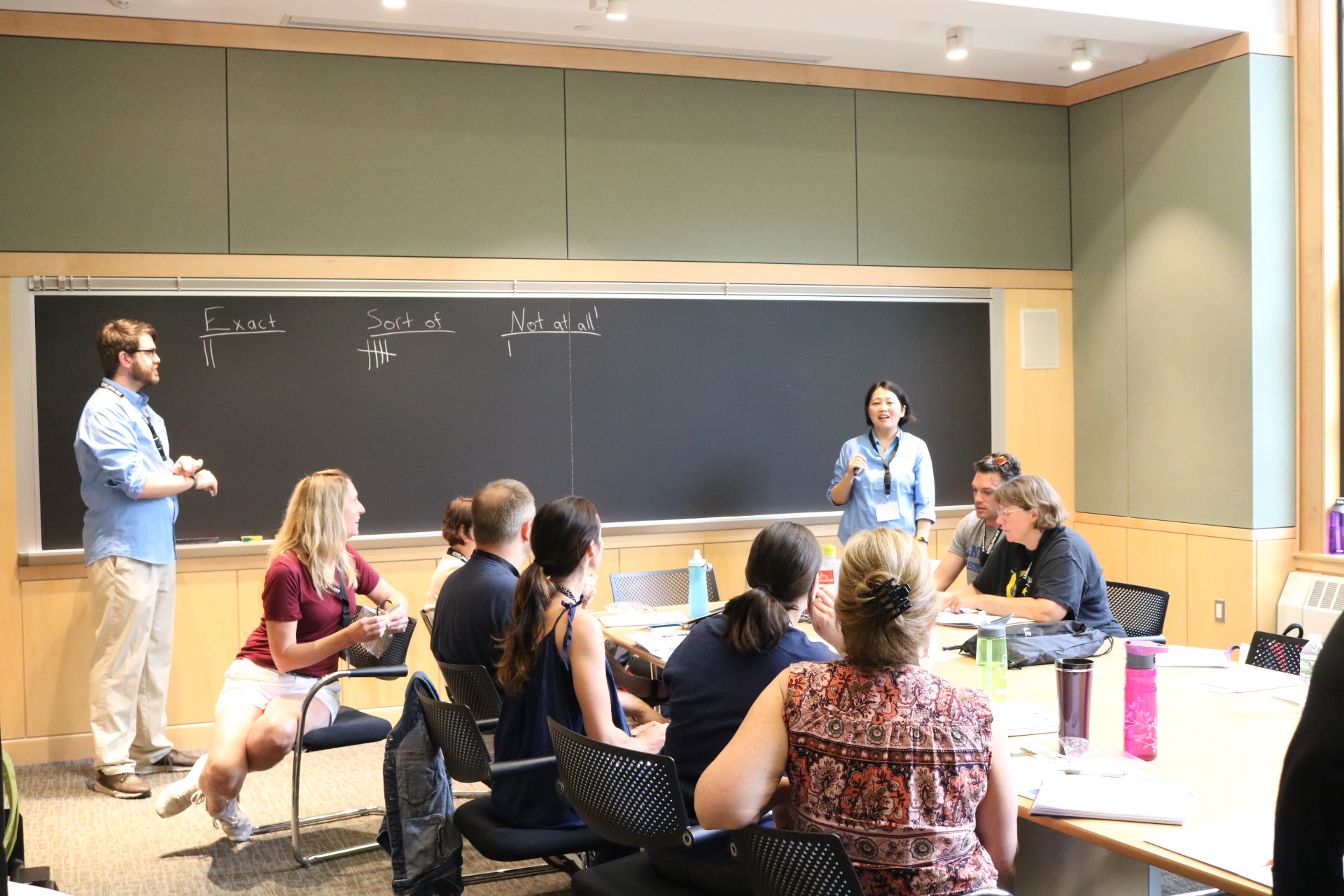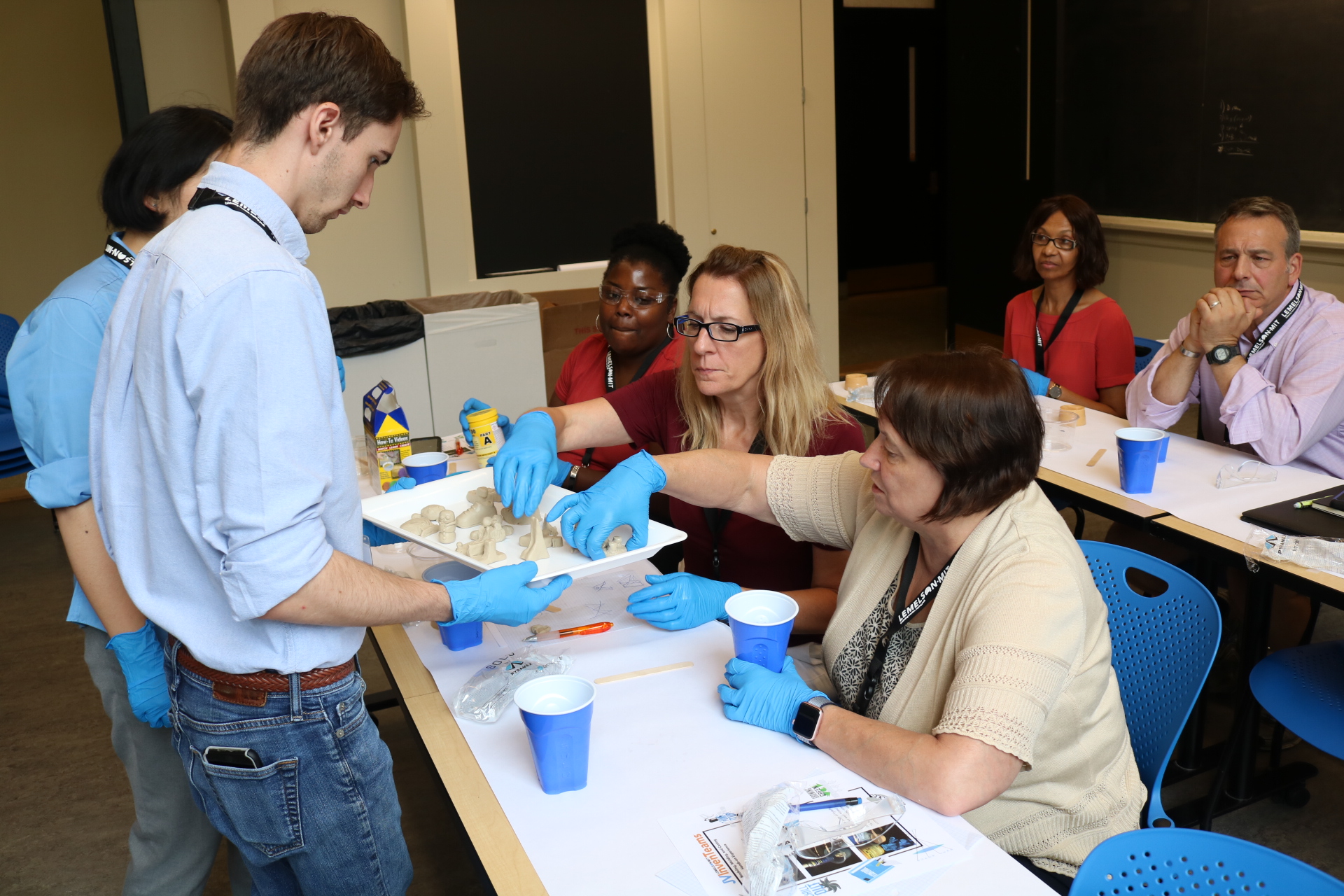 Who Should Attend?
Administrators and Superintendents 
Educators at all levels 
Community College Administrators and Faculty 
After-school professionals 
 
We encourage participation by teams consisting of both administrators and educators committed to creating pathways to invention for students. 
Invention is interdisciplinary, so educators from all disciplines are invited to attend. 
What will you learn?
Administrators and educators, of varying levels of experience with invention education, will develop the capacity to help students learn to think and act as inventors. There will be separate tracks for administrators and for educators by experience (new to invention education, experienced, and community college level). There will be separate tracks for administrators and for educators by grade span.  
 
Participants will learn: 
Approaches to engaging students from diverse backgrounds in STEM learning 
Ways to develop students' capacities to think and act as inventors 
Hands-on activities that will help students become creative problem solvers 
Best practices for strengthening STEM, entrepreneurship, and enrichment programming 
Program Schedule
Below is a brief outline of the workshop schedule for the three days. Further details about breakout session topics will be added soon.
Day 1 - Wednesday, June 15: 
LMIT Welcome Breakfast: Intro to Invention Education (IvE), InvenTeams & EurekaFest (in person) 
EurekaFest: Student Invention Showcase
EurekaFest: Student Presentations
Networking Lunch (in person) 
Optional Events: MIT campus tours (in person) or LMIT Welcome Session (virtual) 
Evening Reception (Cocktails & Hors d'oeuvres)
Day 2 - Thursday, June 16: 
Optional Networking Breakfast (in person) 
Morning Breakout Sessions by IvE theme (5 options) 
Networking Lunch (in person)  or Lunch&Learn Hosted by Greenlight (Virtual) 
Keynote Speaker 
Afternoon Breakout Sessions by Grade Span (5 options) 
Morning and afternoon breakout session topics will include: 
Growth Paths for Invention Educators 

Invention Adventures and Invention Conventions 

Inventing in Your Community 

Invention and Entrepreneurship at Community Colleges  
Virtual Attendee Networking Reception (Avatar Session) 
Day 3 - Friday, June 17: 
Optional Networking Breakfast (in person) 
Morning Breakout Sessions with Hands-On Activities (5 options)
Morning breakout session topics will include: 
Inventing and Physical Computing 

Activities to Introduce Students to Invention Education 

Toy Design 

IoT 
Networking Lunch (in person) 
Keynote Speaker 
Afternoon Breakout Discussions by Grade Span (5 options) 
Full Group Share-Out and Closing 
Meet the Presenters!
Session Leaders
Join and learn from leaders in Invention Education. Below is a selection of our confirmed presenters for the 2022 workshop.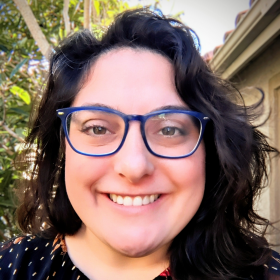 Sarah Abboud
Associate Researcher & Instructor, Lemelson-MIT Program
Sarah Abboud is a double Master of Science (from Northeastern University and the University of California Merced) who currently teaches at California State University San Marcos and works as an Associate Researcher & Instructor for the Lemelson-MIT Program. At Northeastern, Sarah studied marine biology and interned at the New England Aquarium where she studied the effects of ambient sound stress on fish using free- and blood-based cortisol levels. At UC Merced, Sarah moved from studying vertebrates to invertebrates and investigated global genetics of 16 different genera of jellyfish. Throughout her research and education, Sarah has always strived to find new research experiences and share them with her students. She truly is honored to work with The Lemelson-MIT Program and get the opportunity to teach students to have fun while making life and science connections. Sarah knows that everyone is capable of succeeding in science and strives to do that daily.
Mark Bayaúa
Director of STEM Innovation Programs, Think Together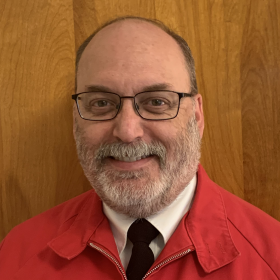 David Bayne
Teacher, Pioneer High School, Woodland Joint Unified School District
Pioneer High School is in the quiet but growing suburban community of Woodland, near Sacramento, California. Mr. Bayne teaches Computer Science, is the Department Chair of the Business and Computer Science Department, has managed the ACES: Academy of Computer Engineering Sciences, and is the lead SkillsUSA advisor. A long-time teacher in Woodland, he is always looking for ways to bring innovative resources and ideas into the classroom and spark interest for his students. He has served on several district and state education committees throughout his career, with the intent of improving practice. He serves on the SkillsUSA California Board of Directors as State Advisor of the Year for the 2021-2022 school year.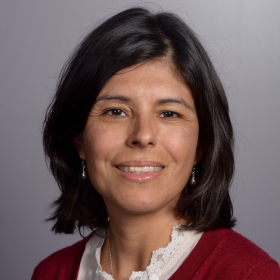 Gloria Bañuelos, PhD
Head of Qualcomm® Thinkabit Lab, Qualcomm
Gloria R. Bañuelos, Ph.D. is the head the Qualcomm® Thinkabit Lab™, a home-grown engagement program promoting Qualcomm's Corporate Responsibility efforts in STEM (Science, Technology, Engineering, and Mathematics) education. Gloria facilitates internal outreach efforts with Qualcomm employees and manages external partnerships with national sites who expose students from all cultural and socioeconomic backgrounds to STEM fields in engaging ways.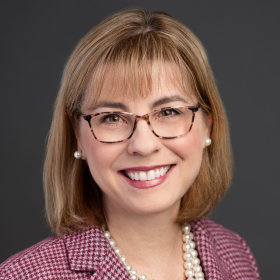 Rebecca Corbin
President & CEO, National Association for Community College Entrepreneurship (NACCE)
Dr. Rebecca Corbin is president and CEO of the National Association for Community College Entrepreneurship (NACCE), the United States leading organization focused on promoting entrepreneurship through more than 340 community colleges and universities that serve over 3.3 million students. She has initiated new professional development approaches using design thinking principles and created robust global educational exchanges with China and India for faculty and administrators. She is the author of three books, numerous magazine and journal articles, and publisher of Community College Entrepreneurship magazine. A successful advancement professional, Corbin has raised millions of dollars to pilot, expand, and scale STEM, educational, and entrepreneurship initiatives throughout North America.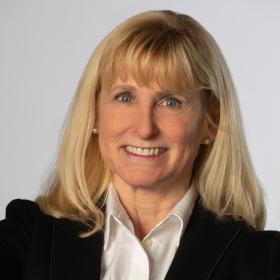 Stephanie Couch, PhD
Executive Director, Lemelson-MIT Program
Stephanie Couch joined the Lemelson-MIT Program as Executive Director in 2016 and has more than a decade of experience in STEM education policy, research, development and strategic fundraising. She leads the Lemelson-MIT Program's research efforts, partnership development, and national awards and grants initiatives. Stephanie previously served as the interim Associate Vice President for Research and Professional Development at California State University, East Bay and as the Bayer Executive Director at the Institute for STEM Education. She also acted as Director of the Gateways East Bay STEM Network at California State University at East Bay and helped design and launch the statewide California STEM Learning Network (CSLNet). She received a master's degree and a doctorate from the Gervitz Graduate School of Education at the University of California, Santa Barbara, and a bachelor's degree from the University of California, Davis.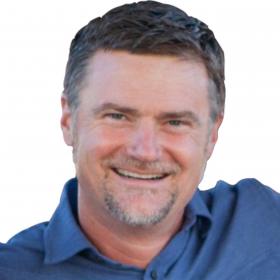 Adam Daley
District Science Resource Teacher, Torrance USD
Adam has been a science educator for 16 years, first with Los Angeles USD and currently in Torrance USD. He earned a degree in Music from CSU, Chico and a Master's in Educational Administration from CSU Dominguez Hills. He is currently one of Torrance USD's Science Resource teachers supporting TK-8 science teachers in instruction and NGSS implementation. He is Director of the South Bay Regional Invention Convention.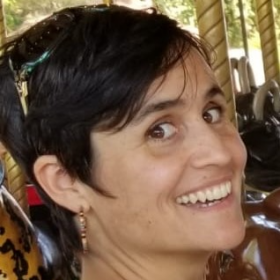 Carmen Diaz
Engineering Teacher, Gilbreath-Reed Career and Technical Center
Carmen Diaz is a mother of four, wife, teacher and civil engineer.  Born into a loving Puerto Rican family, she grew up in Oklahoma playing with legos, drawings, and cheering on her awesome sister in the Special Olympics.  She learned engineering by osmosis from her electrical-engineer Dad, then formally at the University of Oklahoma.  She worked as a structural and forensic engineer for five years before switching to become a teacher, a decision that has brought multiple blessings and adventures ever since.  She has taught math and engineering throughout the past decade and is currently the engineering teacher at the GRCTC in Garland, Texas, as well as the mentor of their InvenTeam. When she's not inventing in her classroom she loves mountain biking, vacations with her kids, and dancing salsa with her husband.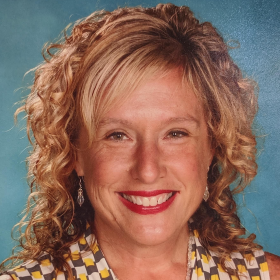 Lynn Erickson
Technology Integration Specialist, Stafford Public Schools
Lynn Erickson, a K-12 Technology Integration Specialist for Stafford Public Schools in Connecticut, coaches educators in best practices for technology integration and project based learning. She leads the Invention Convention program in grades 5-8. During the three years of this program, students participated in the Invention Convention Nationals, receiving awards and recognition for their invention ideas. Nationally, Lynn provides webinars for Boxlight/Mimio and presented at FETC, ISTE, Celebration of Teaching and Learning, MASScue, and CECA. Lynn's recent accomplishments include the 2020 Stafford Teacher of the Year Award and achievements of ISTE National Certified Educator and Google Certified Educator.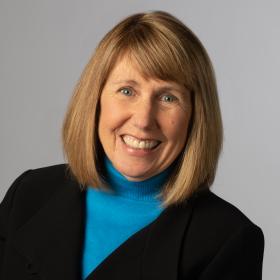 Leigh Estabrooks
Invention Education Officer, Lemelson-MIT Program
In 2006, Leigh Estabrooks joined the Lemelson-MIT Program to manage the InvenTeams initiative and two years later became the Invention Education Officer, overseeing all K-12 invention education initiatives. She has been instrumental in the development of new initiatives, including Junior Varsity InvenTeams™ and the 2010 launch of the Inventing Merit Badge with the Boy Scouts of America. Leigh previously held positions in product development at Fortune 500 companies and was a licensed secondary school educator. She received a bachelor's degree in agriculture from the University of Tennessee, a master's degree in business management from Rensselaer Polytechnic Institute, and a doctoral degree in education from Northeastern University.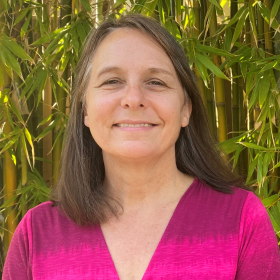 Deborah Gilbert
English Professor, Modesto Junior College
In the fall of 2020, I dove head first into the world of Invention Education as a faculty participant in the i3 (Invention and Inclusive Innovation) Initiative sponsored by LMIT and the California Community College Chancellor's office. Many of the activities and skills in the problem exploration phase were familiar, but learning design and prototyping pedagogy has been an exciting journey.  I am currently passionately at work to help invention education take root at Modesto Junior College.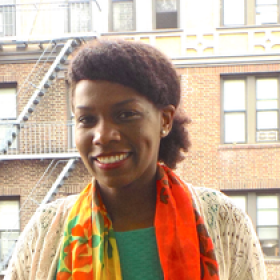 Nia Gipson
Director of STEAM and FIRST Robotics Coach, Saint Joseph Preparatory High School
Nia Gipson is the Director of STEAM and FIRST Robotics Coach at Saint Joseph Preparatory High School in Boston, Massachusetts. She has been working in STEAM education for the past 10 years in both formal and informal settings including working with museums, summer camps, after school programs, and other STEM/STEAM community organizations. Most recently she has been working with Lemelson-MIT to digitize their Toy Design curriculum for online learning. She is excited to add her skills and expertise to the Biotech in Action team! Nia has a Bachelors of Art in biology with a minor in psychology from Swarthmore College and a Masters of Education from Harvard Graduates School of Education.

Fun Fact 1: Nia has never met an Arts and Crafts project that she wasn't interested in trying at least once.
Fun Fact 2: She enjoys elaborately themed dinner parties, even more so if they are at someone else's house.
Fun Fact 3: She is always always down for a murder mystery.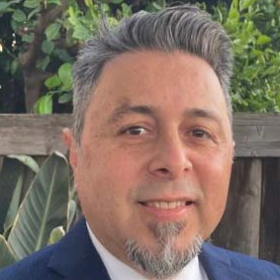 Ed Hernandez
Engineering Teacher, Tustin High School
Ed Hernandez is a Lemelson-MIT Master Teacher from Orange County, CA. He is the lead teacher and director of Tustin High School's award-winning T-Tech Technology & Engineering Academy. In his four-year pathway, students learn to apply traditional academic subjects in a hands-on immersive program that includes 3D modeling, 3D printing, electronics and coding as well as traditional fabrication skills like welding and wood working. His former students now work at places like Google, JPL, SpaceX, Boeing and more. Mr. Hernandez is a member of the UC Irvine Engineering Alumni Hall of Fame and former California CTE Teacher of the year.
Kim Hillson
iSTEM Teacher, Tewksbury Middle School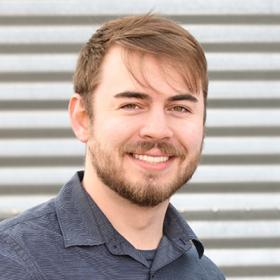 Ben Johnson
Chief Innovation Officer, Grain Weevil Corporation
Ben is a recent graduate in electrical engineering from the University of Nebraska-Omaha. He is co-founder and chief innovation officer at Grain Weevil Corporation where he specializes in circuit design, but wears many other hats. His love for robotics started in elementary school with simple projects like programming a microcontroller to play "Iron Man" on a piezo buzzer. Ben won the 2021 Lemelson-MIT Student Prize with Zane Zents for their Grain Weevil robot.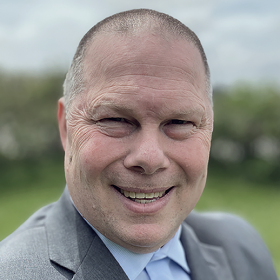 Chad Johnson
CEO, Grain Weevil Corporation
Chad is the CEO of the Grain Weevil Corporation, a grain bin safety and management robot. Chad has over 20 years of informal science education experience, including exhibit design, curriculum development, and program facilitation. Chad was a NASA MESSENGER Fellow, The Association of Science and Technology Centers'  Roy L. Shafer Leading Edge Award Winner, and the recipient American Public Power Associations Energy Innovator award. Chad has run a non-profit called Youth Engaged in Technology & Innovation that gives students in Nebraska an opportunity to learn workforce skills through competitive robotics and innovation challenges.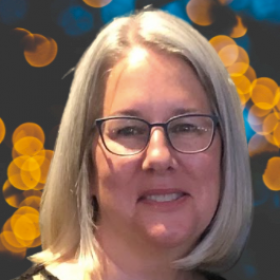 Eileen Lindsey
STEM Teacher, John F. Ryan Elementary School
Eileen Lindsey is 5th and 6th grade STEM Teacher at the John F. Ryan Elementary School in Tewksbury, MA. She has over 20 years of teaching experience in grade levels K-8 with a special emphasis on mathematics. For the past four years her focus has been on developing a STEM curriculum using the NGSS three Dimensional learning model. Her students have taken part in the MASS Stem Hub challenges and have competed at the state level with their final prototype designs. As a college freshman she was the only female looking to major in Chemical Engineering, this deterred her from pursuing this degree. She wants to ensure her students know that the STEM fields are for everyone.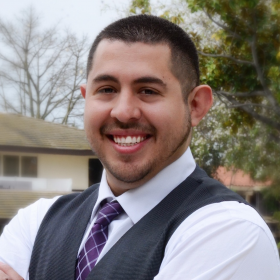 Carlos Marquez
Program Development Specialist – STEM, Think Together
Carlos is an educator in the field of Expanded Learning. What he loves about his work is that he has the opportunity to develop engaging programs that demystify STEM and help youth exercise their curiosity.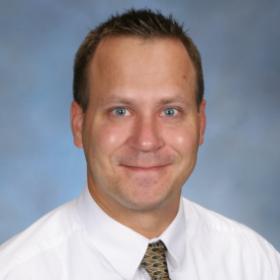 Steve Meyer
Manager of STEM Education, Fox Valley Technical College
Steve Meyer is currently the Manager of STEM Education at Fox Valley Technical College.  Previously, Steve taught Technology and Engineering at the K-12 levels for approximately 20 years.  Steve has a broad-based education in mathematics, the sciences, and technology and has a passion for getting young people excited about learning.  He has been very involved in education initiatives at the local, state, national and international levels.  Steve speaks around the world to schools, industries, and government officials on the power of STEM and Innovation Education.
Chad Redwing
Professor of Humanities & Faculty Coordinator of the Applied Creativity & Community Transformation (ACCT) Institute, Yosemite Community College/MJC
Chad Redwing is the recent Academic Senate president and current Professor of Humanities at Modesto Junior College (MJC), where he also coordinates the Applied Creativity and Community Transformation (ACCT) Institute. Chad completed his doctoral dissertation at the University of Chicago, where he studied the cultural consequences of authoritarianism, and in addition to his 17 years at MJC, he has teaching experience at the high school, undergraduate and graduate levels in both public and private institutions and academic leadership experience as a dean.  When not involved in college and university life, Chad has a passion for community service, having started several 501(c)3 nonprofit organizations, in Arizona, New Mexico and California, to confront social issues from homelessness to today's dearth of reading and creative practices. He has also served as a founding member of several charter schools in California and New Mexico, one of which has been ranked by U.S. News and World Report as one of the top 25 high school in the United States.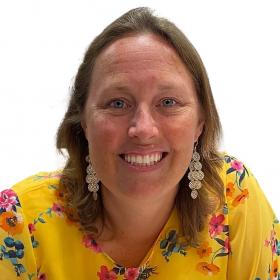 Marissa Stillittano
District Science Resource Teacher, Torrance Unified School District
Marissa Stillittano became a science educator in 2005. She taught 7th grade science for 10 years where she coached the Science Olympiad team and led the Young Scientist Club. For the past 7 years she has been a District Science Resource Teacher. She creates professional learning experiences for teachers learning the Next Generation Science Standards, coordinates the district STEAM fair and the South Bay Regional Invention Convention. She has a bachelor's degree from Cal Poly San Luis Obispo, a master's degree in Science Education from California State University, Long Beach and a doctorate in STEM Leadership from American College of Education.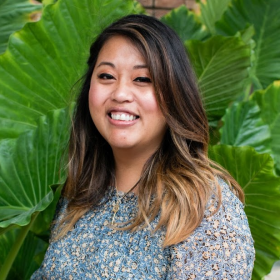 Sam Ung
Science and STEM middle school teacher, Venado Middle School
Sam Ung is a middle school science and STEM teacher in Orange County, California. A UCI graduate with a degree in Biological Sciences, she started her career in biotech but quickly realized that empty windowless labs were not for her.  She traded her goggles and lab coat for the classroom and has been teaching ever since. Her passion is to help students develop the technical skills to develop their ideas, be it a 3D printed crocodile programmed by a micro:bit, a light up Tardis or a laser cut lamp. STEM should be accessible to everyone.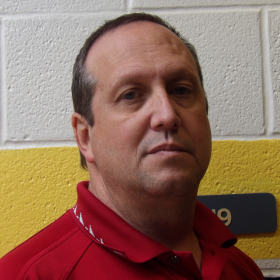 Kevin Warfield
Instructor, Greenbrier East High School
Kevin Warfield is an experienced Project Lead The Way teacher at Greenbrier East High School in Lewisburg, West Virginia, teaching pre-engineering and architecture. Prior to becoming a teacher in 2006, Kevin worked for 15 years in civil engineering and architecture. In 2015, Kevin was named Greenbrier County Teacher of the Year and was a finalist for West Virginia Teacher of the Year. His students partner with local businesses on local and global design problems including designing the multi-million dollar Greenbrier Aquatic Center which will open in fall 2021 and a sustainable courtyard in Sorocaba, Brazil. Kevin is currently working with an InvenTeam working on a cave rescue device.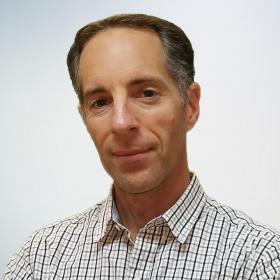 Jeremy Wilson
Engineering Professor, Modesto Junior College
Jeremy is in his eighth year as an engineering faculty member at Modesto Junior College where he is able to combine his love for engineering and teaching. Recently, he's had the pleasure of working as one of two lead faculty on the i3 initiative. He began his career as an engineer for Hewlett Packard. While there, he designed mechanical components and ran thermal simulations in an engineering group developing enterprise business servers. During that time, he was awarded multiple patents for work done on the development of a new multi-processor server.  After teaching an engineering class in the evening for an instructor on sabbatical, Jeremy recognized a passion for teaching and sought full-time work in the community college system. After the work day is done, Jeremy tries to keep up with his 5-year old daughter and 8-year old son.
Leslie Wright
Chemistry Teacher, Margarita Muñiz Academy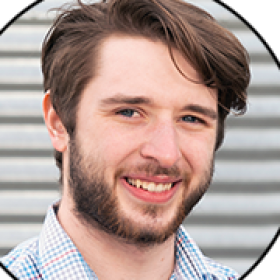 Zane Zents
Software Engineer, Grain Weevil Corporation
Zane Zents is a software and embedded systems engineer working for AgTech startup Grain Weevil and specializes in writing software for the Espressif ESP32 chip. Zane graduated from the University of Nebraska at Omaha in 2021 with a Bachelor's in Computer Science and Mathematics. Zane won a piece of the 2021 Lemelson-MIT Student Prize in the "Eat It!" category for his work with fellow presenter, Ben Johnson on their Grain Weevil robot.
Pricing
Virtual:
$750
Workshops Sessions from 10 am - 4 pm ET each day
In-person:
$1500* 
In person activities will be held on the MIT Campus, Cambridge, MA 
Workshop Sessions from 10am - 4pm ET each day 
In Person Perks: 
Breakfast (prior to sessions) and lunch provided all three days 
Evening Reception on Day 1 
Swag Bag
Recordings will be provided to all attendees
*Travel and accommodations not included
Registration
Join your peers and education leaders and take Invention Education to the next level!