Invigorate your teaching at this three-day event
Experience invention education that offers opportunities for:
Inclusivity in STEM
Teaching across disciplines (transdisciplinary)
Building computational literacy
Engaging students in their local communities
Meet expert speakers, educators, and colleagues who will share activities and techniques that enable students from all walks of life to develop confidence in their ability to engage in STEM. You will experience activities that:
Support the engagement of students from diverse backgrounds in STEM learning
Develop students' capacities to think and act as inventors
Develop hands-on skills needed for creative problem solving
Promote entrepreneurial mindsets
No matter your level of experience with Invention Education, you'll benefit from the range of activities and events at this unique PD Workshop.
Highlights
Meet our high school InvenTeams® at EurekaFest!

Attendees will have unlimited access to LMIT's EurekaFest where you'll get to see the power of IvE come alive. At this culminating event for InvenTeams (the 10 recipients of LMIT's grant awards) you will hear the students describe in real time their process and results, and showcase their invention prototypes. 
---
Tailored Workshops
Our evidence-based model, backed by published research and case studies gives you the tools to evolve your teaching and facilitating of K-14 student learning. You'll hear from expert speakers, educators, and colleagues about activities and techniques that help inclusive and diverse student populations develop confidence in their ability to engage and encourage STEM and pursue STEM college and career pathways. You will participate in small group workshops to develop skills tailored to your grade band. 
Community college educators, we have something for you. You will hear from faculty and administrators about i3 – the new Invention and Inclusive Innovation program for community colleges being developed with multiple colleges in California. 
---
Exclusive Tours
You'll get an insider's tour of MIT and a rare opportunity to visit the famous MIT Toy Lab and Design Lab.

---
Invitation to See Inventing Samanta
This original play, created by Central Square Theater and LMIT, details the fun, frustration, and fulfillment involved in the invention process as part of an InvenTeam.
---
Keynote Speaker: Antonio Gamboa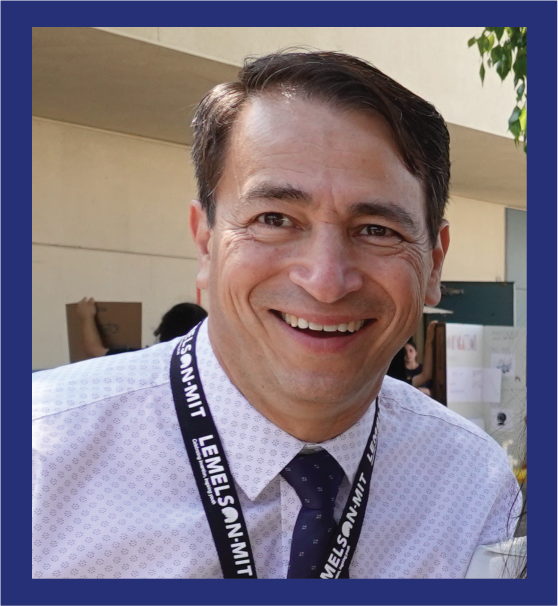 Antonio is a previous InvenTeam leader, who has continued to implement invention education at Garey High School in Pomona, CA.  The Garey High School InvenTeam received a U.S. Patent in 2022. Antonio will talk about how he became involved in invention education, the challenges to begin a program, and the way invention education changed the trajectory of the students' lives, and how he teaches as well.
As Antonio states, "Investing in invention education is a powerful and transformative educational tool." 
Who Should Attend?
Administrators

Superintendents 

Educators at all levels 

Community College Administrators and Faculty 

After-school Professionals 
We encourage participation by teams consisting of both administrators and educators committed to creating pathways to invention for students. 
Invention is transdisciplinary, so educators from all disciplines are invited to attend. 

What Will You Gain?
Administrators and educators, of varying levels of experience with invention education (new to invention education, experienced, and community college level), will develop the capacity to help students learn to think and act as inventors. There will be both large group sessions for all and smaller sessions broken out by IvE theme or grade span.   
 
Participants will gain: 
Approaches to engaging students from diverse backgrounds in STEM learning 

Ways to develop students' capacities to think and act as inventors 

Hands-on activities that will help students become creative problem solvers 

Best practices for strengthening STEM, entrepreneurship, and enrichment programming 
Participants will receive a Certificate of Professional Development from MIT for 20 credits.

Schedule
(Schedule subject to change)
Wednesday, June 14
---
9:00 AM
EurekaFest!
Join the presentations by the ten 2023 Lemelson-MIT InvenTeams. You will see the future of your invention education program as these students explain their invention prototypes.
---
Noon: Lunch
---
1:30 PM to 3:30 PM
EurekaFest Showcase
The InvenTeams will showcase their projects at MIT's world-famous Stata Center. You will have the opportunity to give the teams valuable feedback and ask questions. 
---
5:00 PM
Reception and Film Showing
Network with others at a reception held at the Foundry in Cambridge, near the MIT campus. We will be screening the Lemelson-MIT produced film called Pathways to Invention: Are Inventors Born or Made? The film highlights Lemelson-MIT student prize winners as they talk about creativity, hard work, and, yes, failure that goes along with the invention process. 
Thursday, June 15
---
8:00 AM to 9:00 AM
Optional breakfast
9:00 AM to 10:00 AM
Introduction
Stephanie Couch, Executive Director, Lemelson-MIT and Leigh Estabrooks, Invention Education Officer, Lemelson-MIT
Keynote Address
Antonio Gamboa, InvenTeam teacher from Garey High School, Pomona, CA
---
10:00 AM to 10:45 AM
Full Group
Illuminating the Power of Invention Education
---
10:45 AM to 11:30 AM
Session 1: Group Breakouts
These sessions will delve into grade band specific subjects including how to inspire invention in the elementary years, working with JV InvenTeam guides and developing transdisciplinary curricula, exploring the high-school capstone course, and the Invention and Inclusive Innovation (i3) program for community colleges. 
---
11:30 AM to Noon
Full Group
Discussion about opportunities and on-ramps onto the Pathway to Invention
---
Noon to 1:00 PM
Networking Lunch
---
1:00 PM to 3:00 PM
Session 2: Group Breakouts
These sessions break into grade bands and will continue the conversations begun in Session 1.  
---
3:00 PM to 3:15 PM
Break
---
3:15 PM to 4:00 PM
Full Group Discussion
Introduction to the play Inventing Samanta
Review and discussion of activity guide 
---
4:00 PM to 4:30 PM
Break/Recharge
---
4:30 PM to 630 PM
Reception and viewing of play Inventing Samanta

 
Friday, June 16
---
8:30 AM to 9:00 AM
Optional Breakfast
---
9:00 AM to 9:15 AM
Introduction
---
9:30 AM to 10:45 AM
Session 3 Group Breakout
This breakout by grade band will solidify the work accomplished on Thursday, solidifying the content and pathways to enable educators of all grades to activate an invention education program in a grade specific site. 
10:45 AM to 11:00 AM
Break
---
11:00 AM to 11:30 AM
Grade Band Breakout
Summary Share-out
---
11:30 AM to Noon
Whole Group Share-out
---
Noon to 1:00 PM
Networking Lunch
---
1:00 PM to 3:00 PM
Tours 
MIT Campus
Toy Design Lab
Design Lab
Glass Lab
---
Here's an inside look at the power of IvE:
Invention Education Brings a Learner's Mind Alive!
At the PD Workshop, you'll see first hand how invention education helps K-14 administrators and educators address the federal STEM education strategic plan by offering programs that will: 
Excite and inspire students and educators

Engage students where disciplines converge

Build computational literacy

Support students' engagement in their local communities.

Empower educators with tools and strategies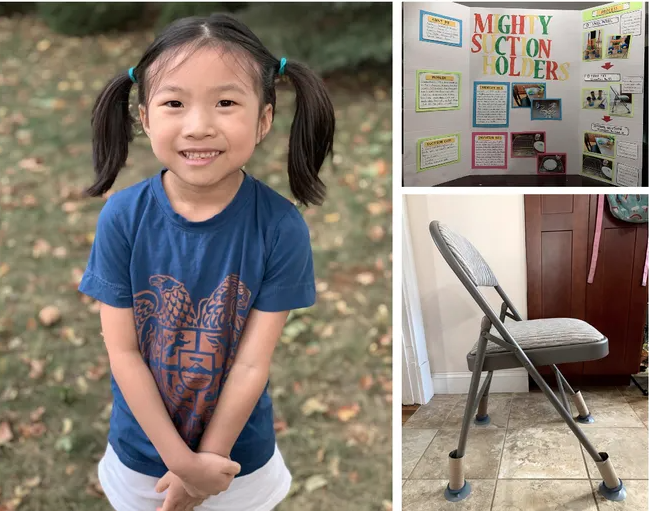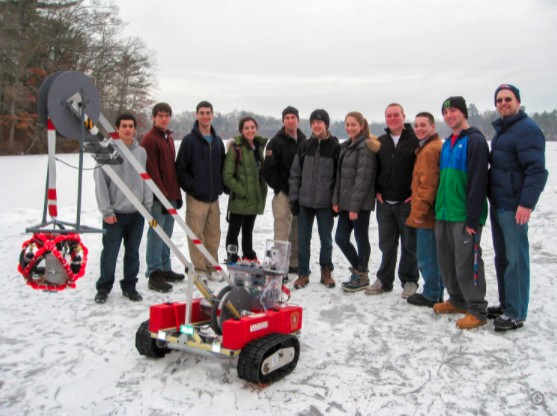 Cost
$1,850 per participant
Included: workshop materials and meals during the event.
(registration fee is fully refundable until May 31, 2023)
NOTE: The fee is waived for our Partners in Invention Education (PiE) members.
To learn more about PiE and see our catalog of offerings, click here. 
---
Join us to experience the power of invention education!
Click below to join our mail list and stay informed. 
Questions? email tracyjc@mit.edu 
Nearby Hotels
AC Hotel Boston-Cambridge      
10 Acorn Park Dr, Cambridge, MA 02140
4.2 miles walking, 8.2 miles by car  
Website
Fairfield Inn
215 Monsignor O'Brien Highway, Cambridge, Massachusetts 02141 USA
1.5 miles walking and by car      
Website
Hampton Inn Boston/Camrbidge (Hilton)      
191 Monsignor O'Brien Highway, Cambridge, MA 02141
1.5 miles walking, 1.8 miles by car     
Website
Holiday Inn Express & Suites Boston - Cambridge   
250 Monsignor O'Brien Highway, Cambridge, MA 02141
1.5 miles walking, 1.9 miles by car
Website    
Hyatt Regency Hotel
575 Memorial Dr, Cambridge, MA 02139
0.7 miles walking, 1.1 miles by car
Website
The Kendall Hotel
350 Main St, Cambridge, MA 02142
0.5 miles walking and by car      
Website
Boston Marriot Cambridge
50 Broadway, Cambridge, MA 02142
0.7 miles walking and by car      
Website
Residence Inn by Marriott Boston Cambridge
120 Broadway, Cambridge, MA 02142
0.6 miles walking and by car      
Website
Le Méridien Boston Cambridge
20 Sidney St, Cambridge, MA 02139
0.4 miles walking and by car      
Website